What's the Purpose of the New 3.5 mm Jack to USB C?
A lot of manufacturers now use the USB-C standard, which is a contemporary, functional USB standard. You will need to purchase a unique adapter only for your device if your computer has a 3.5 mm jack to USB C port. Well, no longer! Presenting the brand-new CableCreation 3.5 mm jack to USB C converter!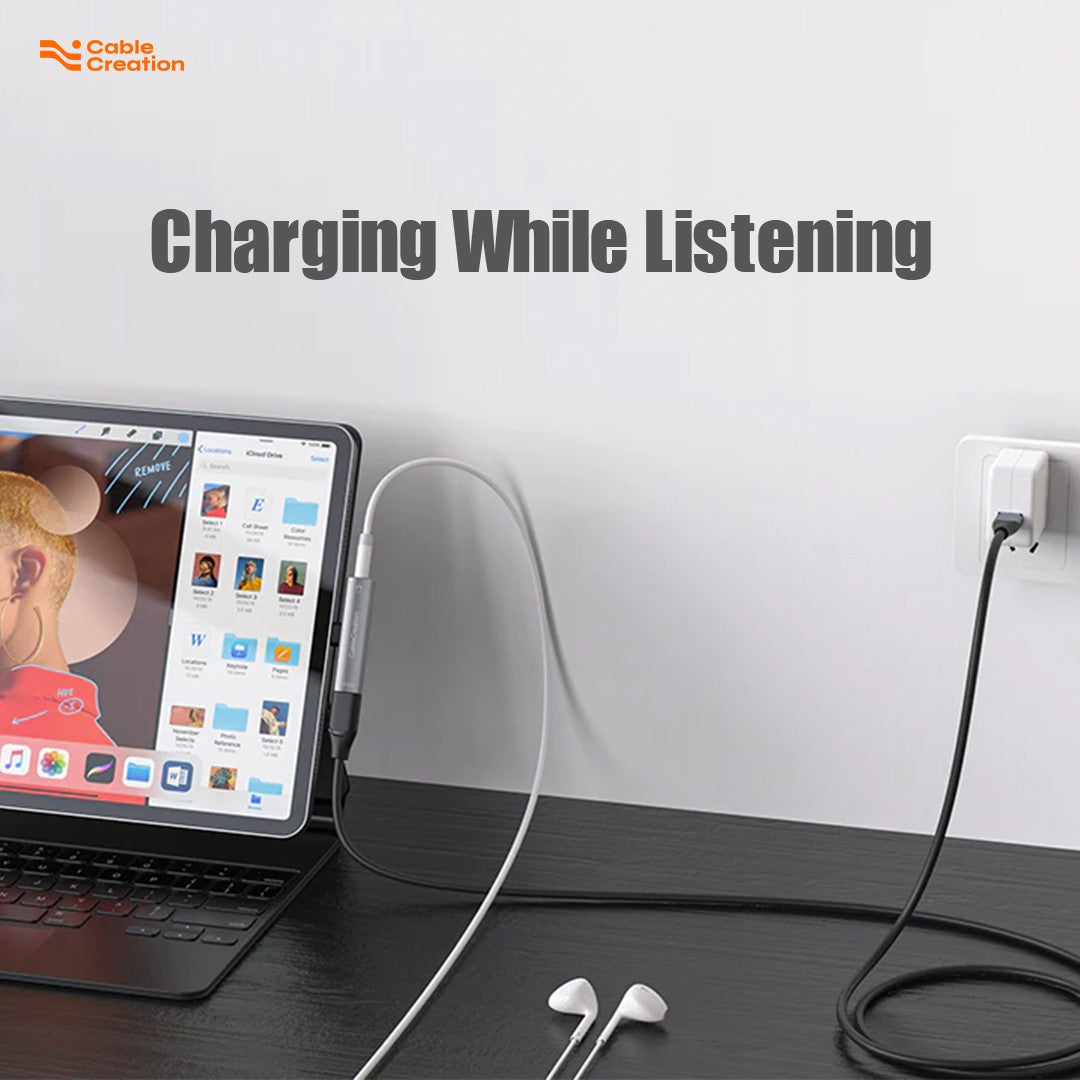 What advantages do a 3.5 mm jack to USB C offer?
The most practical approach to connect your devices with common audio output is with a 3.5 mm jack to USB C adapter. Using your old speakers, headphones, or microphone with your new phone or PC is possible thanks to this adapter.
If you use a laptop or smartphone with a USB-C connection, a 3.5 mm jack to USB C adapter is a necessity. These are the advantages:
    1. To connect your device to your headphones or speakers, use any available audio wire.
    2. While your device is connected to the adapter, you can charge it.
    3. You can connect your cords and cables using the adapter as a standard connector.
What distinguishes a 3.5 mm jack to USB C from competing products?
The 3.5 mm jack to USB C cover has a few advantages over competing items. First of all, you can use it any way because it is reversible. Second, compared to some of the other connector types, it is more widely used and simpler to locate. Finally, compared to some of the other connectors, it is less expensive and has a longer lifespan.
Conclusion
Recently, there has been a lot of discussion surrounding the USB-C port, and for good reason. One of the most promising new technologies available today, it can carry data more quickly than any other type of connector. What does that mean, though, for you, the consumer? We'll look at some of the advantages of adopting USB-C in this post to determine whether it's worthwhile to get a newer device. We'll also talk about whether or not switching to a 3.5 mm jack is actually necessary. To that, I say YES. Go to CableCreation instead if you intend to purchase a 3.5 mm jack to USB C!
---