How Does The 3.5 mm Jack to USB-C Adapter Benefit The Headphone Jack?
Are you tired of carrying multiple adapters to listen to your favorite tunes? Say goodbye to that tangled mess of cords and hello to the 3.5 mm Jack to USB-C Adapter! This little device brings back the beloved headphone jack, making it possible to jam out without sacrificing sound quality. Please keep reading to learn more about this game-changing adapter and why it's a must-have for any music lover on the go.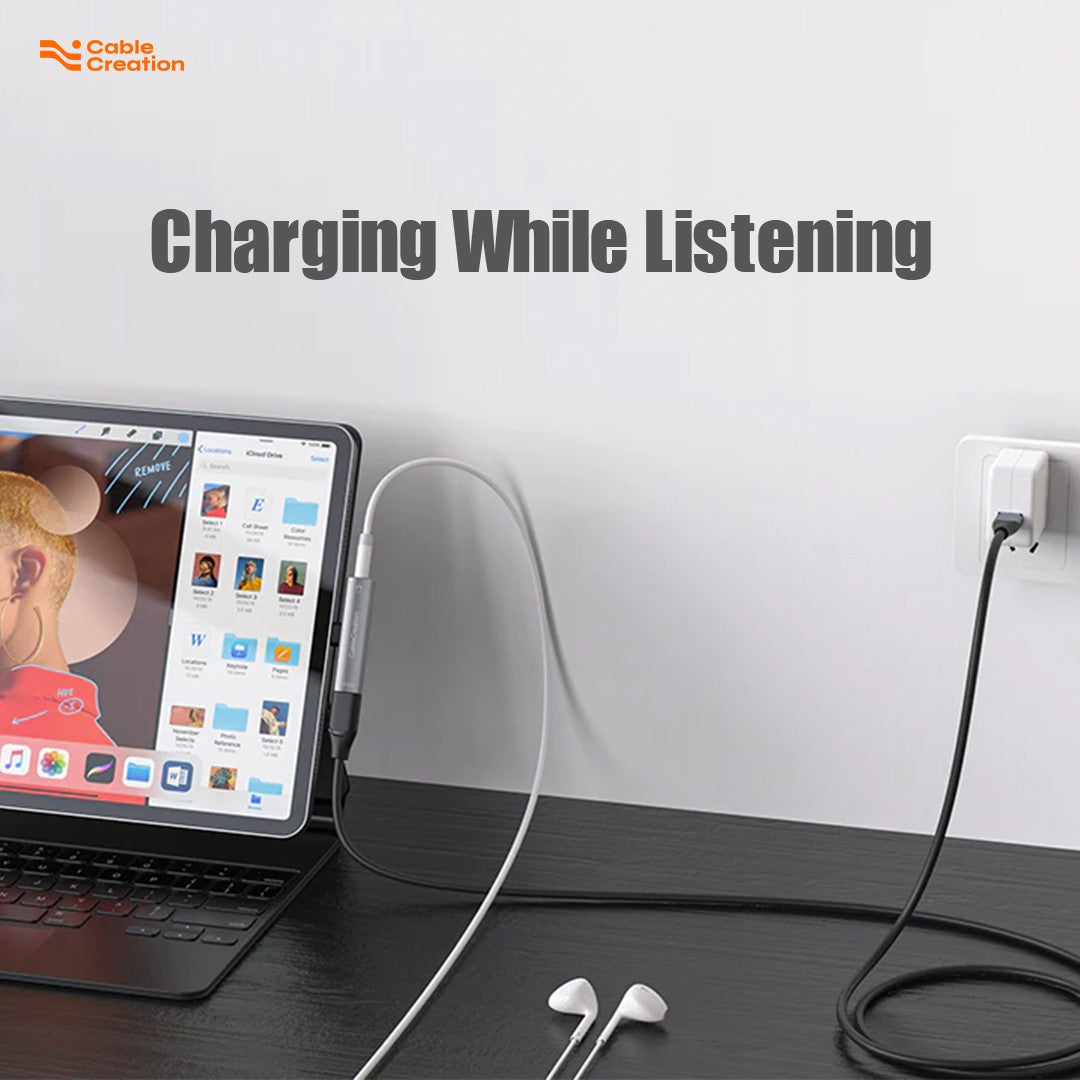 Introduction to CableCreation's 3.5 mm Jack to USB-C Adapter
If you've been following the tech world for the past few years, you know that the headphone jack is slowly but surely disappearing. Many new phones and laptops no longer have a 3.5 mm jack, and instead, rely on Bluetooth or USB-C for audio. This can be a pain if you have a pair of headphones that you really like and don't want to replace, or if you just don't want to deal with the hassle of Bluetooth pairing.
Enter Cablecreation's 3.5 mm Jack to USB-C Adapter. This simple adapter lets you plug your favorite headphones into any device with a USB-C port. It's easy to use and very affordable, making it a great option for anyone who wants to keep using their old headphones or avoid the hassle of Bluetooth.
Advantages of using the Adapter
There are several advantages to using the 3.5 mm Jack to USB-C Adapter in terms of 2-in-1 Audio + Charging, PD Fast Charging, and Excellent Design.
2-in-1 Audio + Charging: The adapter allows you to charge your device while listening to music or audio. This is convenient for those who want to keep their devices charged while using them.
PD Fast Charging: The adapter supports PD fast charging, which means that it can charge your device much faster than a standard charger. This is great for those who need to charge their devices quickly.
Excellent Design: The adapter is well-designed and made from high-quality materials. It looks great and works perfectly with all types of devices.
Conclusion
In conclusion, the 3.5 mm Jack to USB-C adapter is a great way to bring back the headphone jack and make it compatible with modern devices. With this adapter, you can easily connect your headphones or other audio equipment to any device with a USB-C port. This means that if you want to listen to music on your laptop or phone without having an extra cable running around, then this is an ideal solution for you. So if you need a quick and easy way to bridge the gap between old and new technology, then consider investing in a 3.5mm Jack to USB-C Adapter from CableCreation today!
---