Why You Should Choose CableCreation's HDMI 8K Cable for Your Audiovisual Needs
Are you tired of watching your favorite movies and TV shows in low-quality resolution? Do you want to elevate your audiovisual experience to the next level? CableCreation's HDMI 8K cable is here to take your viewing experience up a notch. Whether you're an avid gamer, movie enthusiast, or someone who loves high-quality visuals and crisp sound, this cable is the perfect investment for audiovisual needs. So please read on as we explore why CableCreation's HDMI 8K cable is the best option!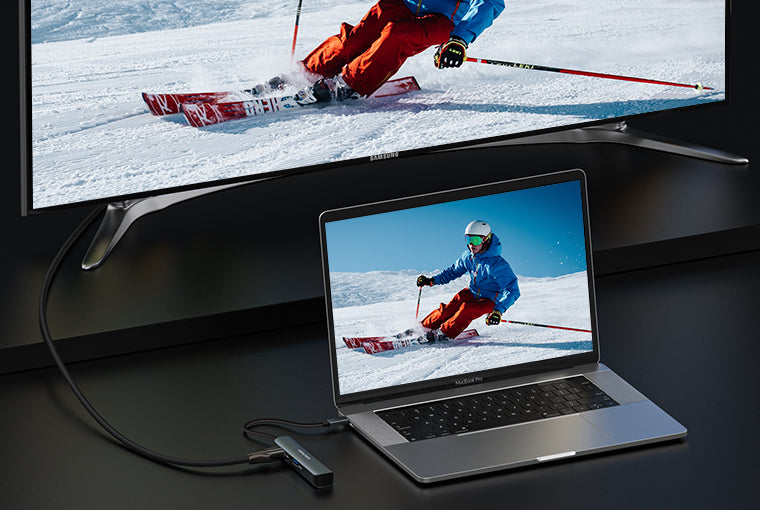 What is HDMI 8K?
HDMI 8K is a new standard for Ultra High-Definition video that supports resolutions up to 8K. This higher resolution allows for sharper images, more details, and greater realism. CableCreation's HDMI K Cable is the best way to get the most out of your Ultra High-Definition experiences.
This cable is designed for Ultra High-Definition video and provides the highest quality visuals possible. It also has robust shielding properties that protect against interference, and Optimum Image Transfer Technology delivers the most transparent and accurate images possible. Finally, it has an extended length of 40 feet, so you can easily connect your devices.
What are the benefits of using an HDMI 8K cable?
If you're looking to up your video game or movie-watching experience, a quality 8K HDMI cable is essential. Here are the top benefits of using one:
    1. Increased Pixel Resolution: Thanks to the extra 4,096 pixels per frame, an 8K HDMI cable allows for stunningly sharp images and videos that look far superior to those displayed on standard 4K displays.
    2. Better Image Quality Across Multiple Devices: Because 8K HDMI cables carry enough data to support higher resolutions on multiple devices simultaneously, you can enjoy crystal-clear images.
    3. Enhanced Audio Quality: Unlike standard HDMI cables that only transmit digital audio signals, an 8K HDMI cable also transmits high-resolution audio signals, which helps produce more prosperous and more immersive sound experiences.
Why choose CableCreation's HDMI 8K cable?
CableCreation's HDMI 8K cable is the best high-resolution audio and video option. It supports up to 8K resolution at 60 frames per second, four times the resolution of 4K. The cable also provides superior color fidelity, contrast, and brightness. Finally, it has an ultra-wide bandwidth that ensures smooth video playback even in high-density environments.
The HDMI 8K cable is perfect for Ultra HD Blu-ray players, digital signage displays, and other devices that require the highest possible resolution. It's also an excellent choice for upscale home theater applications where you want to display refined images on large screens.
Conclusion
If you want to invest in the best possible HDMI 8K cable for your audiovisual needs, look no further than CableCreation. Our cables are made with the latest technology and specifications, ensuring they deliver stunning imagery and sound quality when used with compatible devices. Plus, our low price guarantee means you can be sure you're getting the best value for your money. So what are you waiting for? Order your CableCreation HDMI 8K cable today!
---