Why You Need CableCreation's Adjustable Phone Stand for Video Conferencing
Are you tired of struggling to prop up your phone during video calls? Do you find yourself constantly repositioning or holding it at awkward angles just to be seen on camera? Don't let poor lighting and shaky footage ruin your next virtual meeting. Instead, make an intelligent investment in CableCreation's Adjustable Phone Stand! This innovative device will help take your video conferencing game to the next level, offering stability, flexibility, and convenience like never before.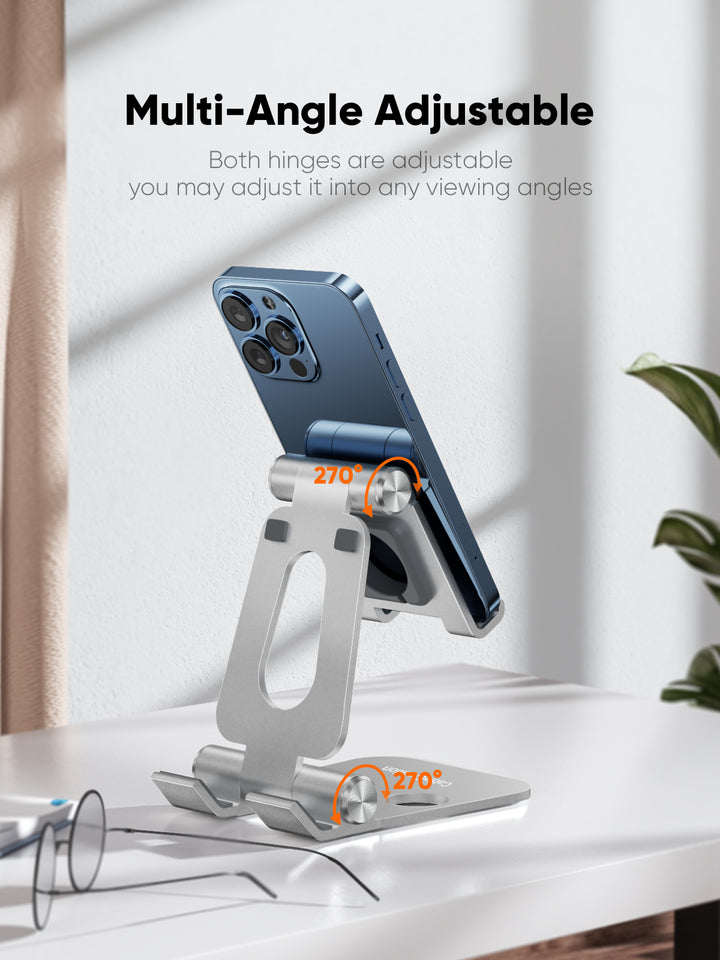 What is CableCreation's adjustable phone stand?
CableCreation's adjustable phone stand is the perfect accessory for video conferencing. This stand allows you to adjust your phone to a comfortable position to stay focused on the conversation. Plus, its height-adjustable design ensures that everyone in the conversation has a clear view of the screen.
What are the benefits of using an adjustable phone stand?
An adjustable phone stand is a great way to improve your video conference experience. Here are some of the benefits:
If you plan on using your smartphone or tablet for video conferencing, an adjustable phone stand is a great way to keep your device at the right height and angle. This will help you stay comfortable during long meetings and improve your viewing experience by ensuring that the image is level in both directions. The adjustable phone stand is easily set up and portable to take it anywhere.
Another benefit of using an adjustable phone stand is increasing your productivity. By adjusting the height and angle of your device, you'll be able to maintain a better posture while working, which will help prevent back pain. Plus, if you're using a tablet instead of a smartphone, having an adjustable phone stand can make it easier to use one-handed.
Finally, there are several reasons why adjustable phone stands are beneficial for business users. For example, by adjusting the height of your device, you'll be able to accommodate different users with different sizes without having to purchase multiple stands. And since most adjustable phone stands come with built-in cable management systems, you won't have to worry about spaghetti cables ruining your presentation style.
Conclusion
Have you ever been in a meeting or conference call and wished you could relax and not worry about holding your phone up? With the adjustable phone stand from CableCreation, that is now possible! This stand is adjustable to ensure a comfortable viewing experience and can also be used as a tripod for filming and taking pictures. If you're looking for an easy way to make video calls without holding your device, then the adjustable phone stand is perfect.
---