Why USB C Hub 4K 60 Hz Adapter Is Essential for People's Life
In today's digital age, having high-quality connections between devices is becoming increasingly important. Using a laptop or an external display, having the right adapter can make all the difference. One of the best ways to achieve this is with a USB C Hub 4K 60 Hz.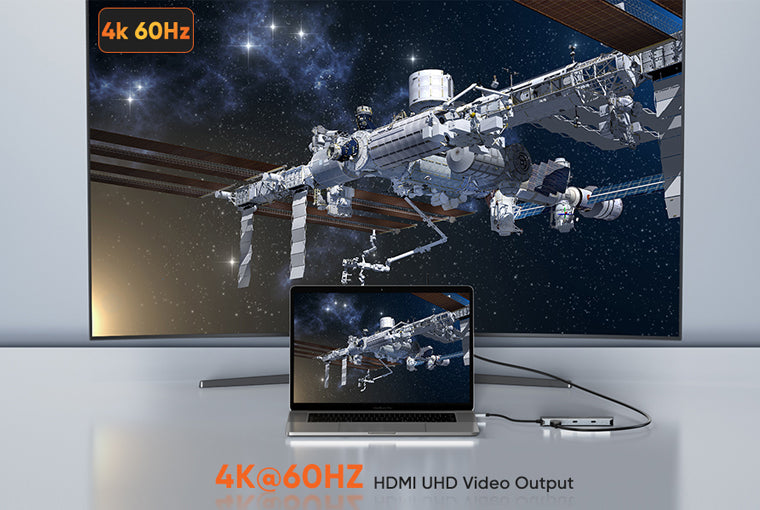 Benefits of a USB C Hub 4K 60 Hz
USB-C is a new type of connector quickly becoming the standard for data and charging ports on laptops and other electronics. It offers many benefits over traditional USB connectors, including faster data transfer rates and support for features like Thunderbolt 3. However, not all laptops have USB-C ports, which limits how easily you can connect devices.
The good news is that there are adapters available that allow you to connect devices via USB-C. The best option for connecting multiple devices is a multiport adapter, like the one featured here. This adapter has two full-size HDMI ports and one USB-C port, making it perfect for connecting monitors, laptops, and other portable electronics.
Why should you buy this product?
The USB C Hub 4K HZ is the ideal option if you're looking for Ultra HD video quality. The hub provides 4K video at 60Hz, the greatest attainable quality. Additionally, it supports HDR, allowing you to watch videos with richer color and detail. Additionally, the USB C Hub K HZ is incredibly simple to use; all you need to do is insert it into your computer's USB-C port to get going.
The USB C Hub 4K HZ is a fantastic choice if you need a hub that can connect several devices. It features three USB 3.0 connections, a HDMI port, and an Ethernet port, making it simple to connect accessories like a mouse and keyboard. Thanks to the built-in Ethernet connector, you also get a quick and dependable internet connection.
A USB C hub will boost productivity and greatly simplify your life. If you want more details, please CableCreation's official website.
---