Why Is A USB C To HDMI Multiport Adapter Essential for the Workplace?
You may occasionally need to conduct an emergency meeting or give a presentation while you're on the run. Currently, a USB C to HDMI multiport adapter is crucial. But how do you decide which is the best? You can make a decision based on what this blog post says!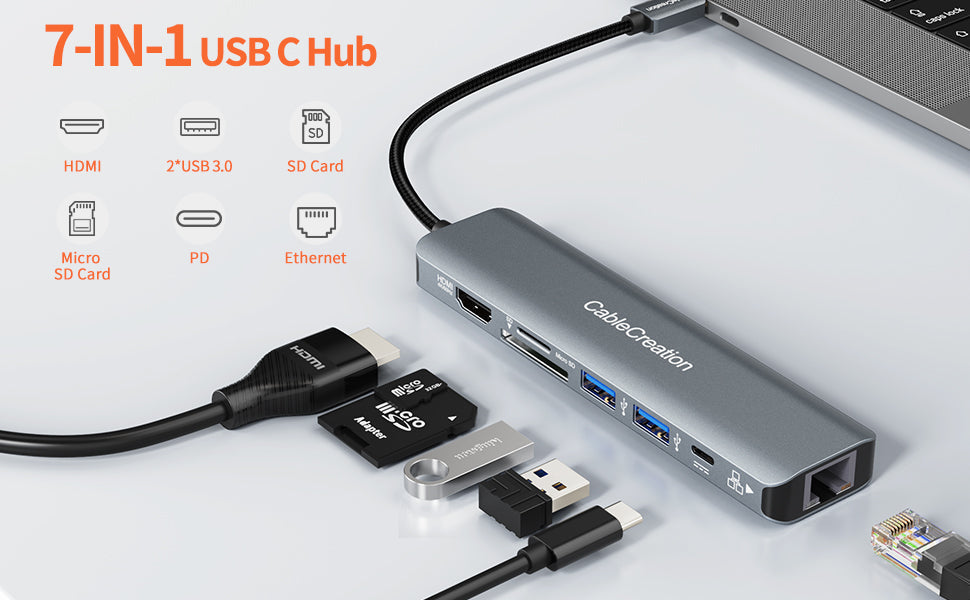 A USB C to HDMI Multiport Adapter: What Is It?
The most recent connectivity standard for laptops and other devices is USB-C. You can effortlessly attach your gadget to your TV or display with the other end facing in the right way because it is reversible. Moreover, USB-C is faster at connecting devices and transferring data because it is smaller and more reversible than regular USB ports. To connect a USB-C capable laptop to an HDMI monitor or TV, use a USB-C to HDMI multiport adapter, such as this one from CableCreation. For simple plugging in, this adapter offers an HDMI port on the front and two USB 3.0 ports on the back. You can switch between playing games and viewing your favorite TV episodes or movies because the converter supports up to 4K monitors at 60 Hz.
Why Would You Want One?
The best option for connecting a USB-C device to an HDMI display is a USB-C to HDMI Multiport Adapter. These adapters let you connect a number of items, including your USB-C device, to an HDMI display at the same time.
The latest global standard for connecting devices is USB-C. On a lot of more recent gadgets, like the most recent MacBooks and Chromebooks, this reversible connector can be found. A USB-C to HDMI multiport adapter may connect your USB-C device to an HDMI display or TV without the need for an additional adaptor or cable due to its reversible design.
Conclusion
You undoubtedly have a lot of devices and accessories linked to your computer via USB ports if you're like most people. But what if you need to move data from one device to another or put in a new device? The USB C to HDMI multiport adapter is useful in this situation. With the help of this adapter, you can easily connect any compatible device—including your smartphone—to your computer's HDMI connection to watch films, look at photos, or work on documents. Owning this adaptor will make things a lot simpler whether you're working on a project at home or at the office. Get your USB C to HDMI multiport adapter from CableCreation right away, don't delay!
---