Why Choose CableCreation for Your Virtual Reality Gaming Needs?
CableCreation's VR cables and accessories are the go-to brand for any gamer looking to immerse themselves in a new world of entertainment. Whether you're an avid gamer or just getting started with virtual reality, read on to discover why CableCreation should be your first choice for all your VR gaming needs.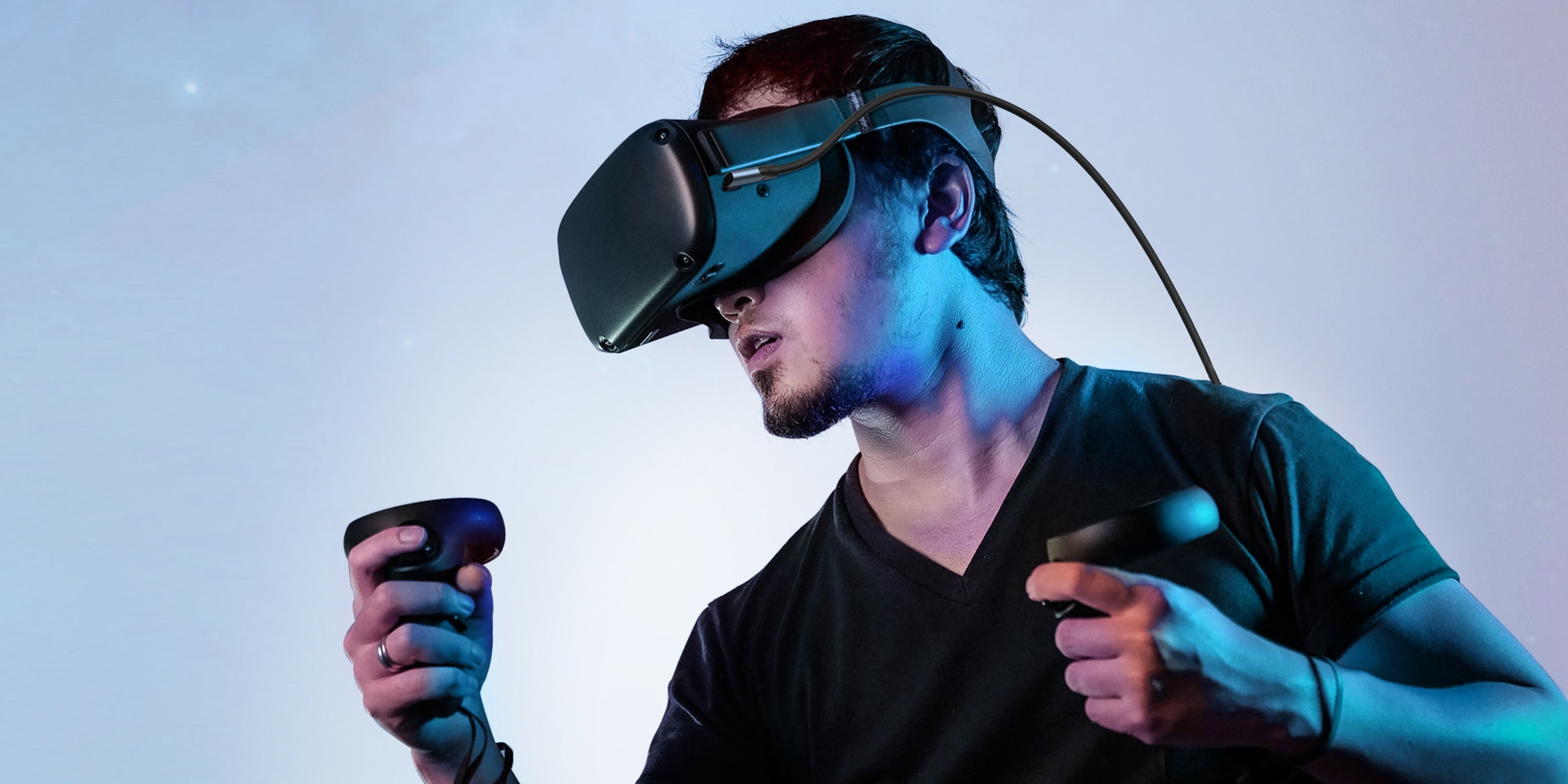 What is a VR link cable?
VR link cables are a must-have for anyone wanting to get the most out of their virtual reality experience. These cables let you connect your VR headset to your device, allowing you to move around and explore the virtual world as if you were there. CableCreation has the best selection and quality VR link cables, so choose the right one for your needs.
What are the Benefits of Using a CableCreation VR Link Cable?
If you're looking for the best possible VR experience, you need a cable to let you game at the highest possible resolution and framerate. That's where CableCreation VR Link Cable comes in!
This cable is designed to let you connect your gaming PC to your VR headset, giving you the most realistic and immersive gaming experience possible. Not only does it give you high-quality visuals, but it also supports smoothing effects so that your movements feel more natural and responsive.
Plus, with its robust construction and low latency performance, this cable is perfect for those who want to achieve the best virtual reality experience. So if you're looking for the best way to get into virtual reality, check out CableCreation VR Link Cable!
Why Should You Choose CableCreation VR Link Cable for Your VR Needs?
If you are looking for a cable that will allow you to get the most out of your virtual reality experience, then you should consider choosing CableCreation VR Link Cable. This cable has high-quality materials and construction to provide a smooth and consistent gaming experience. Additionally, the VR Link Cable has an HDMI and DisplayPort connector to hook it up to any compatible display device. Finally, this cable is backed by a warranty, so you can rest assured that CableCreation will be there to help solve the issue if anything goes wrong during this period.
Conclusion
Virtual reality games are a lot of fun because they offer immersive experiences that let you enter other realms. To enjoy VR gaming, having a high-quality VR link cable would be great. The VR Link Cable from CableCreation offers the finest performance and is ideal for high-quality VR gaming. It transmits crisp images and sounds in every direction through its 3D audio and video cables. Also, its low latency guarantees lag-free, choppy-free gameplay. The VR Link Cable from CableCreation is ideal for your upcoming virtual reality experience.
---