Why CableCreation Can Be A Reliable Charging Cable Supplier?
A firm called CableCreation strives to offer premium charging cables at competitive pricing. We utilize charging cables to recharge our smartphones, tablets, and other electronic devices. Whatever characteristics to look for when selecting a charging cable are explained in this article.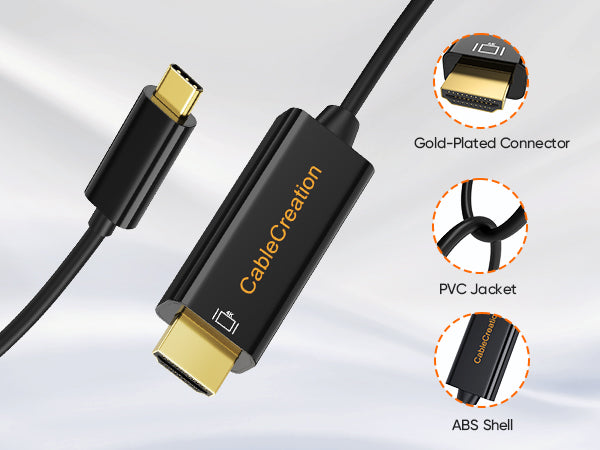 The Product Range of CableCreation
For charging cable systems, there is a brand called CableCreation. The performance and sturdiness of the company's cables are well-known. Furthermore, UL certified, CableCreation's power cables comply with all safety standards established by Underwriters Laboratories.
CableCreation cables are ideal for charging cable systems since they can withstand large currents and voltages. Moreover, a range of adapters and hubs are compatible with the company's products.
Think about the following when choosing the right charging cables
There are a few characteristics that are crucial to look for in a charging cord. The length, insulation quality, and connector type are all important considerations when making a purchase.
Connection Type: USB C and Lightning connectors are two different types. USB C is more widely used and has better compatibility, while the Lightning connector can only be used with the Apple series.
Length: The length of the charging cable is crucial since it affects how far the gadget may be placed from the power source. A long charging cable allows for a larger distance between the gadget and the power source, but a short charging cable restricts how far the device may be positioned from the power source.
Insulation: A charging cable's insulation quality plays a key role in determining how much heat is produced when it is in use. In comparison to a high-quality charging cable, a low-quality charging cable will produce more heat, which could harm your device.
Conclusion
Providing a quick and dependable means to charge your gadgets, CableCreation is a reputable supplier of charging cables. Our charging cords are no exception to our commitment to offering you a superior product that satisfies your unique requirements. Our cables are made to provide the best durability and performance. CableCreation is the ideal option if you're looking for a dependable and reasonably priced supplier of charging cable solutions.
---