What's So Unique About The USB C Multi Adapter?
Although purchasing a new USB C multi-adapter could feel like buying a new device, this blog post will help you understand what makes this attachment unique.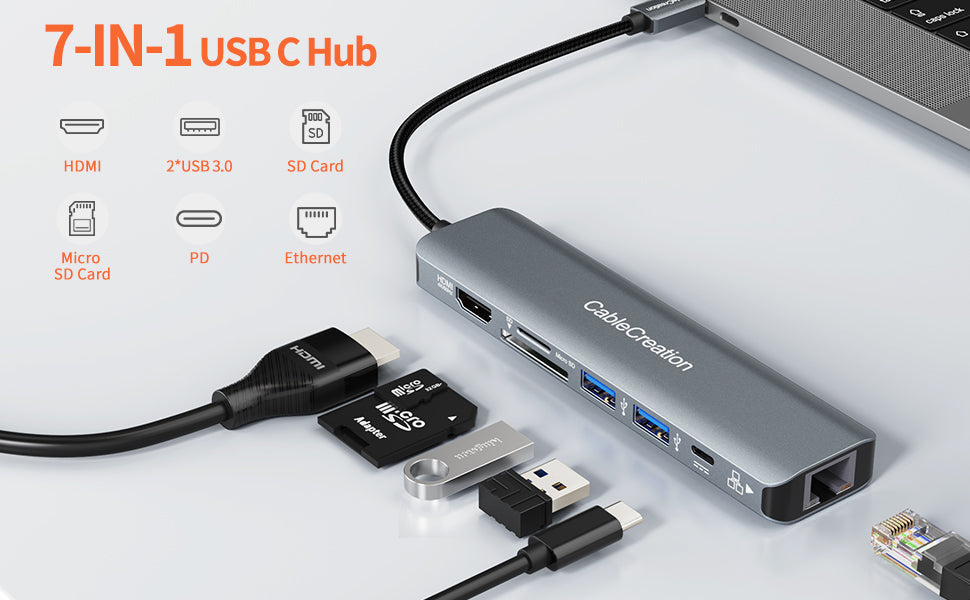 Introduction Of the USB C Multi Adapter
The USB C multi-adapter can connect various devices using a USB C connector. Thanks to its numerous ports, you may effortlessly attach multiple appliances at once. Also, this adapter supports older USB devices, allowing you to use it with your current gear. For instance, the USB C Multi Adapter is ideal for use in various circumstances, such as when you need to connect several devices to your computer or extend the length of your charging cord.
The USB C Multi Adapter's features
You may connect numerous USB-C devices with the USB-C Multi Adapter, including your phone, computer, and tablet. You can effortlessly connect any of your devices to the adapter because it contains 7 connections: 2 USB 3.0 ports, a USB C charging port, an HDMI port, an Ethernet port, an SD card slot, and a micro SD card slot. It's also ideal for charging your gadgets while concurrently transmitting files.
The USB C Multi Adapter's advantages
There are many benefits to using a USB C Multi Adapter, such as enhanced data throughput and compatibility with newer devices. The following are a few of the most important advantages:
- The USB C Multi Adapter can improve data transmission by up to 5 Gbps. This is really helpful if you have older gadgets that only support USB 2.0. Large files can be transferred fast and effortlessly between computers and devices.
- The USB C Multi Adapter works with most modern gadgets, including USB-C ports. This makes it a suitable option for consumers who want to swap between various connection types without purchasing multiple adapters or using their old devices with new ones.
- The reversible connector design of the USB C Multi Adapter makes it simpler to plug in and unplug devices. You can quickly recharge your laptop or smartphone while connected, thanks to the adapter's capability for power transmission for charging devices.
Conclusion
As we head into the future, more gadgets are starting to use USB-C ports. It's a brand-new protocol for linking electronic devices. Faster data transmission and flexibility with different cable types are two advantages of USB-C. The leading maker of USB C multi adapters, CableCreation has a stellar reputation. Visit our website to look at our USB C multi adapters if you intend to get one soon.
---