What Should I Get From The Many Charging Cord Types?
You'll need a dependable charging connection to keep your phone charged at home or when you're out and about. This is especially important when traveling because finding an outlet in a public area is always easier than a plug! This blog post discusses what you should be on the look out for.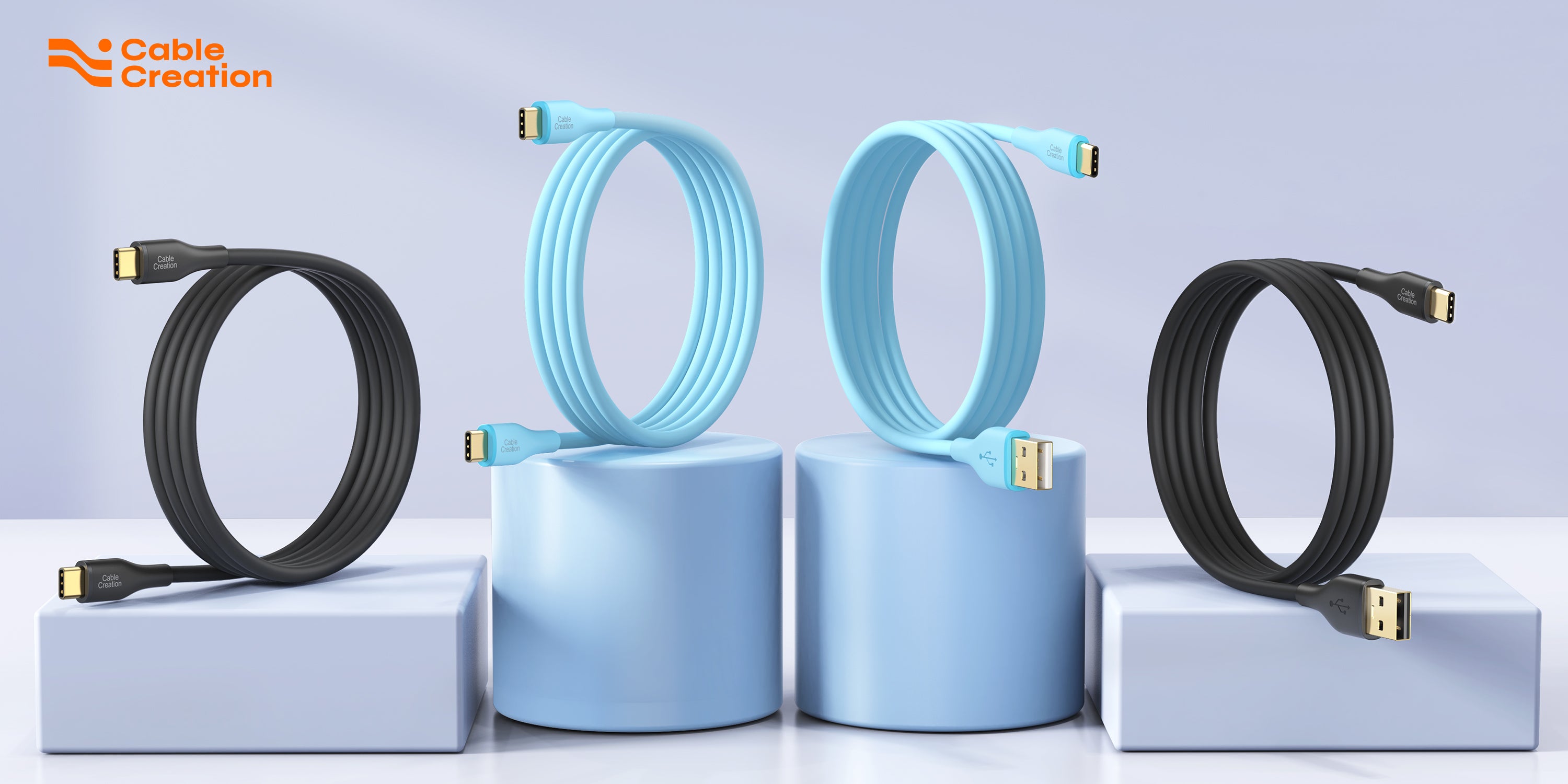 Three different kinds of charging cables
Here are some different types of charging cords:
Link cable for oculus quest 2

An link cable for oculus quest 2 is the vital connection between your PC and headset. You can move around in virtual reality while adjusting the headset's settings and location. Link cable for oculus quest 2 comes in two varieties: a USB-C line and an HDMI cable. The most common cable type, USB-C, works with computers and other devices with USB-C connectors.
Lightning Cable MFi Certified
Although many lightning cables are available, not all have the MFi (Made For iPhone) seal of approval. The MFi-certified lightning cable will give your iPhone or iPad the greatest possible charging experience. A line will function with Apple goods without a problem if it has an MFi certification. There may also be certifications for some other manufacturers, but the MFi certification is the most trustworthy.
 USB C Cable
These are the most widely used charging cables available and work with almost all cell phones. It is easy to use, lightweight, and portable. It is USB-C compatible with Thunderbolt 3, Thunderbolt 4, and USB4 and offers superspeed up to 10Gbps.
How to choose a charging wire?
When choosing a charging wire, there are a few essential factors to consider. First and foremost, confirm that the cord is compatible with your device. Even though numerous cables are commonplace, not all devices can use all types of lines. Ensure sure the connector and your device are compatible. Be sure the device has a proprietary connector before you buy it.
Another thing to think about is length. Some cords may be shorter or longer than the typical length of six feet, depending on the device model and the type of charger being used. Consider the cord's durability last. Cheap chargers usually have shaky connections and are prone to breaking if used repeatedly. Get a premium, long-lasting charging cord. Also, if you're using an electronic device that requires a certified charger, buy a line that matches it.
Conclusion
Selecting the appropriate charging cords can be a little complicated. Given the wide range of options, it may be challenging to determine which type or variety best suits your needs. Some of the most crucial factors to take into account when buying a charging wire will be discussed in this post. This should help you in your quest for the best charging cord for your requirements by directing you on the proper path. You can place an order if you're interested in the CableCreation product line. We are committed to providing customers with excellent products and first-rate service.
---