What Qualifies As A Lightning Cable With An Mfi Certification?
Have you ever wondered what makes an MFI-certified lighting wire different from a standard lightning cable? This article will examine the characteristics of an MFI-certified lighting cable. Read on to find out more!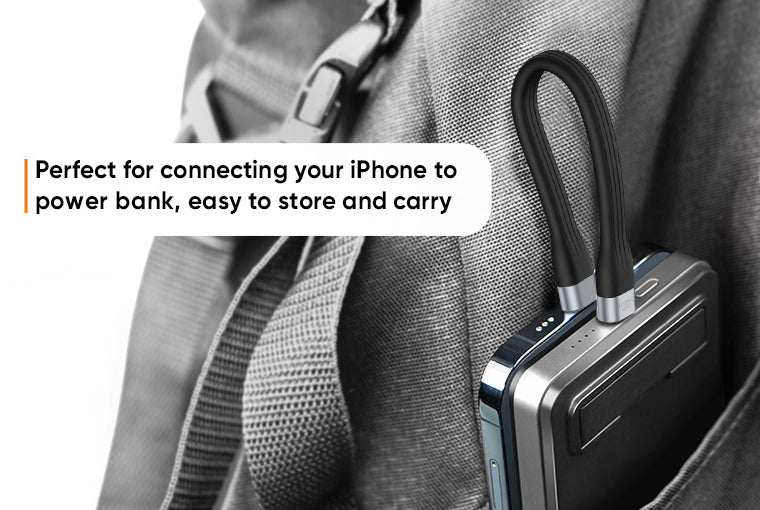 What is a lightning cable with MFI certification?
Lightning cords with the MFI certification are made for use with Apple products. Apple has examined and approved them; you can be confident they will operate with your device. An MFI-certified lighting cable has characteristics including an aluminum shell and TPE jacket that improve heat dissipation and can resist bending tests up to 10,000 times.
MFI-certified products include iPhone4iPhone5 connector products: Phone4iPhone5 data cable, all kinds of Apple adapters, car charge, travel charge, Apple card reader, mobile power supply, wireless charger, player, and so on. This certification means the line meets rigorous standards that ensure compatibility and reliability when using lightning ports.
MFI certification is essential because the cable will work with all devices, including Apple products. In addition, this type of cable is often more affordable than comparable cables without MFI certification. This cable type is also more durable than standard cables, which can handle heavier use.
Characteristics of a lightning cable with MFI certification
Your devices can charge rapidly and function appropriately because MFI-certified lightning cables are made to transport data and power more quickly and reliably than conventional cables.
An MFI-certified lighting wire should have the following characteristics.
 1. A better build: Lighting cables with MFI certification are made to be more durable and long-lasting than conventional cords.
 2. Faster data transfers: Lighting connections with MFI certification are explicitly designed to increase the rate at which data is exchanged between devices.
 3. More dependable power delivery: MFI-certified lighting cables are made to supply power more consistently, ensuring that your devices will function even in challenging or hazardous conditions.
Things to think about when purchasing a lightning cable with MFI certification
The length of the wire is a crucial consideration. Excessively lengthy cables may tangle and be challenging, while too short lines cables may not offer appropriate wire protection.
The standard of construction is a crucial additional consideration. Robust casing, reliable connectors, and suitable insulating material are characteristics of a well-made cable.
Last but not least, looking for certification signs on the merchandise is critical. These marks show that MFI has tested and approved the cable.
Conclusion
Look into an MFI-certified lightning cable created by CableCreation if you're searching for the best one available. Because of their improved quality and performance, these cables will function more effectively with your devices and last longer. So stop waiting now. Call CableCreation right away!
---