What Makes CableCreation Successful in the Charging Cable Sector?
Various Charging cables are available because of the burgeoning charging cable industry. Customers may find it challenging to select among the multiple types of lines open. With the help of CableCreation, charging cables are now more effective and valuable for customers. And you'll choose the ideal line for your requirements. You will discover how CableCreation succeeds in the cable sector in this post.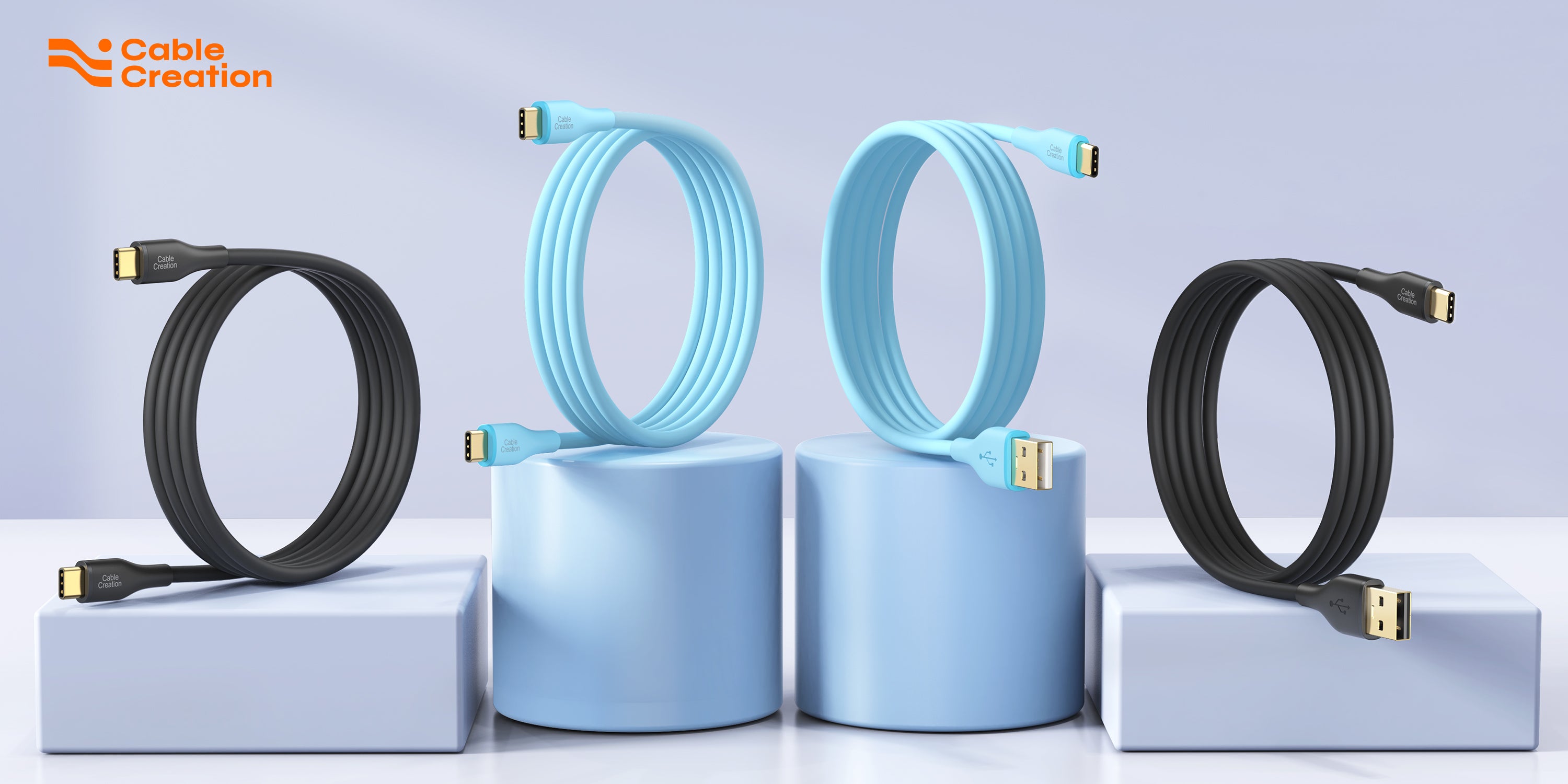 Introduction of CableCreation
CableCreation is a leading supplier of charging cables to the cable business. CableCreation is focused on designing and producing charging cords. They have been in the cable business for more than ten years, and they keep expanding and developing new goods.
Customers can find the charging cords that CableCreation offers in a wide variety. The charging cords from CableCreation are dependable and long-lasting. Customers will find the new charging cable from CableCreation more appealing because it is stylish and easy to use. CableCreation wants to provide people with the best charging cable experience, and we believe our new design will do that.
The Product Range of CableCreation
The performance and sturdiness of CableCreation's cables are well-known. Furthermore, UL-certified CableCreation cables comply with all safety standards established by Underwriters Laboratories.
CableCreation cables are ideal for charging cable systems since they can withstand large currents and voltages. Moreover, various adapters and hubs are compatible with the company's products.
The Charging Cable Items from CableCreation
Leading manufacturer of charging cables, CableCreation offers consumers worldwide dependable and high-quality goods. Their charging cables have high-quality components and cutting-edge design and construction methods for optimum performance. Any charging cable, including lightning and conventional USB cords, can be used with a CableCreation charger.
Standard Charging Cables: For several devices, including smartphones, tablets, gaming consoles, and more, CableCreation offers a large selection of standard charging cables.
Micro USB charging cables: CableCreation offers micro USB charging lines that are ideal for use with smartphones and other portable electronics.
Lightning Charging Cables: For usage with Apple goods, including iPhones, iPads, iPods, and MacBooks, CableCreation offers a large selection of lightning Charging cables.
Why Choose CableCreation?
When you need a cable to charge your devices, you know that CableCreation is the provider you can trust. We offer various charging cables to meet your needs, and our products are made with quality materials that will ensure your devices are being set correctly.
Our cables come in different lengths and widths to accommodate any device, and we also offer a range of colors so you can find the perfect one for your needs. We also have a variety of cord types, including USB Type-A and micro USB, so you can be sure to find the right one for your device.
Our warranty backs our charging cables, so you can rest assured that if anything goes wrong with them during this time, we will replace them free of charge. With CableCreation as your provider for charging cables, you can be sure that you're getting the best product available on the market.
Therefore, if you want to buy a charging cable for your device, come to CableCreation to place an order! I believe CableCreation is getting your attention in the charging cable industry.
Conclusion
CableCreation is unquestionably a business to keep in mind if you're looking for a dependable supplier of high-quality charging cables. Their charging cables are unmistakable evidence that they are an industry leader who understands what it takes to make high-quality goods.
---