What is the Product of Certified 8K HDMI Cable?
If you are in the market for a certified 8K HDMI cable, you want to make sure you know what it is. In this article, discover the importance of getting your hands on an HDMI cable that isn't just certified - but also a powerful tool in your arsenal.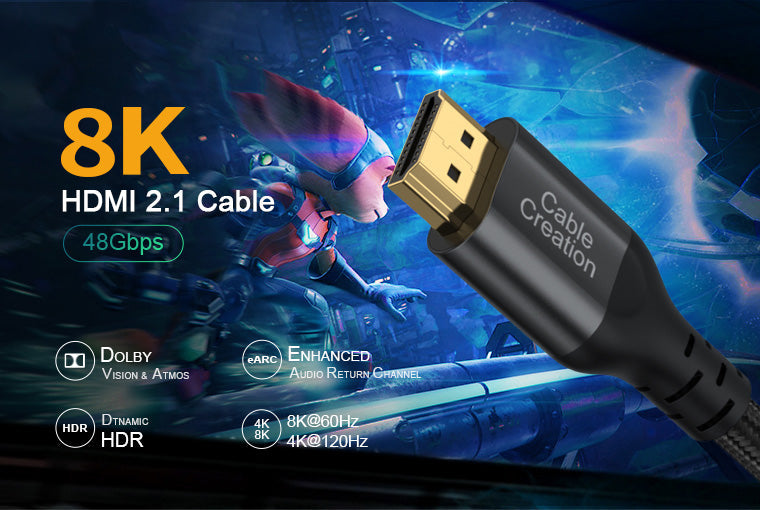 What is a Certified HDMI Cable?
Certified HDMI cables are created to provide the best possible quality for your television and home entertainment system. These cables meet rigorous standards set by the HDMI Licensing Board, ensuring that they can handle the highest resolutions and frame rates possible. As a result, certified cables provide greater detail and clarity when watching movies or playing video games, which is why they're often preferred over generic alternatives.
To be certified, a cable must pass numerous tests designed to measure its performance. These tests include visual inspection of the cable's conductors and connectors, as well as performance testing on various high-definition content sources. In addition, the cable must be able to withstand temperatures high degrees Fahrenheit, which is hot enough to cause damage if it comes into contact with your television.
If you're in the market for a certified HDMI cable, be sure to choose one that's labeled as such. Not all cables are created equal – make sure you get what you expect from a Certified HDMI Cable!
Certified HDMI cables are designed to meet the highest performance and compatibility standards. They are made with the latest technology and offer improved image quality, reduced distortion, and extended cable life. A certified HDMI cable is also backed by a warranty.
HDMI cables come in many different types and lengths, so it's important to choose the right one for your needs. A certified HDMI cable will have the HDMI certification logo on it. Make sure you buy a certified HDMI cable if you're looking for the best possible picture quality.
Where Can You Get a Certified HDMI Cable?
Certified HDMI cables are the highest quality cables on the market and they will ensure that your picture is of the best quality. Cables can be expensive, so it is important to make sure you get a certified HDMI cable. There are many places where you can buy certified HDMI cables, but the best places to buy them is CableCreation. Make sure to read the reviews before making your purchase so that you know what to expect.
Conclusion
Certified 8K HDMI cables are the perfect choice for high-definition video applications that demand the highest possible resolution. Plus, they come with EMI suppression capabilities to minimize interference and ensure smooth video playback. If you're in need of a certified 8K HDMI cable to connect your devices with exceptional quality, be sure to check out CableCreation's selection today!
---