What Is A USB-C Multiport Adapter, And Why Would You Need One?
If you are anything like me, you have a lot of devices that need charging. That's why I got an usb c hub multiport adapter to help me out. Quick, easy and practical!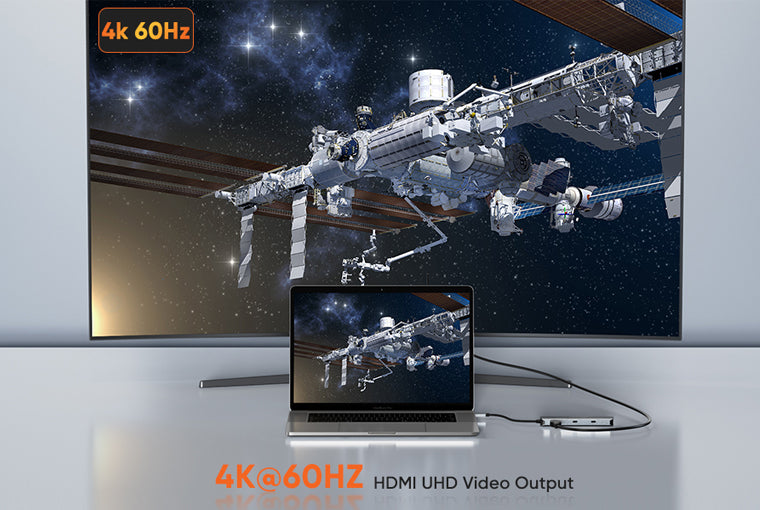 What Is A USB-C Multiport Adapter?
A USB-C multiport adapter is a device that enables you to use your existing USB-A devices (like your keyboard, mouse, and external hard drive) with newer USB-C devices. This is useful if you have a lot of USB-A devices and want to use them with your new USB-C device. For example, if you have a new MacBook and want to use your old keyboard and mouse, you need a USB-C multiport adapter.
Why Would You Need One?
In recent years, USB-C has become the dominant connector for connecting devices. This new connector is faster and more efficient than traditional USB connectors, becoming the standard for the latest smartphones and laptops. By installing the usb-c multiport adapter, the laptop can be effectively fixed on the desktop to prevent the fuselage shift, knock and even fall caused by accidental collision. Moreover, it can effectively improve the heat dissipation capacity at the bottom of the notebook, strengthen the air circulation, will not transfer excess heat to the desktop. Additionaly, it can arrange the external plug lines to the rear of the fuselage, consciously arrange the lines with no clutter, but also better management and use of external equipment.
How Does It Work?
When you plug in a USB-C multiport adapter into your computer, it will automatically recognize all the devices connected through it and start transferring data between them. This means that you can easily switch between your devices without having to disconnect and reconnect each one.
Conclusion
If you're like most people, you probably use a lot of different devices and accessories to get your work done. Whether you're using a laptop, tablet, phone, or another device that uses USB ports, it can be difficult to find an adapter that will fit all of your needs. That's where a CableCreation USB-C multiport adapter comes in handy — it allows you to use multiple adapters for one port, which can save you time and hassle. If you've been looking for the perfect way to simplify your life, a CableCreation USB-C multiport adapter might just be the solution for you.
---