What Charging Cable Is Ideal For My Device?
When recharging a device, a variety of charging cords is available. This article will teach you about numerous charging wire types and guide you in choosing the one that will work best for your smartphone.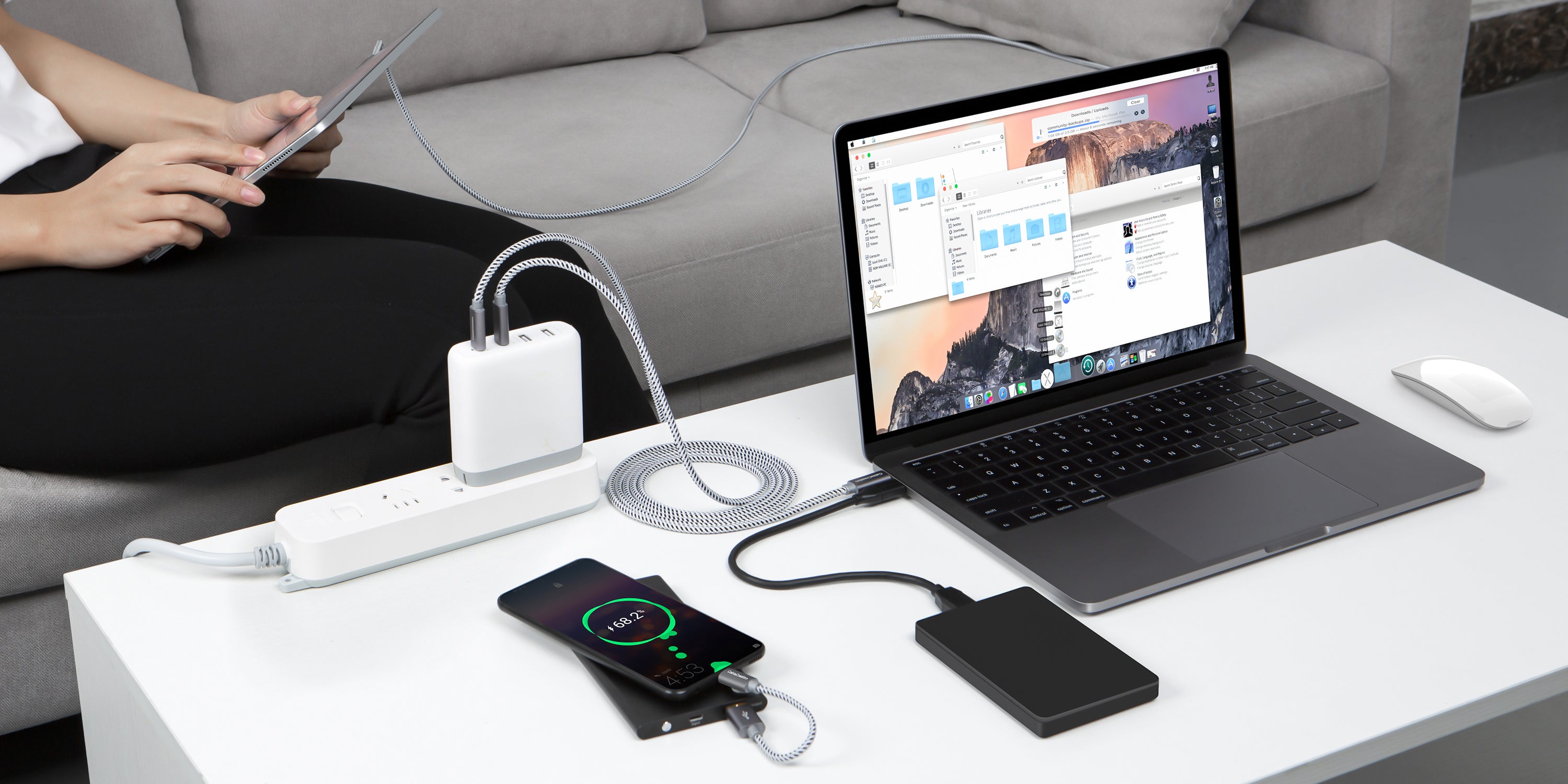 Three distinct charging cords from CableCreation
A charging cable is a type of cable used to connect a laptop or cell phone to an electrical outlet. There are many different types charging cords, each with a particular purpose. Below is a list of the most common charging cords and their uses.
1. USB charging cable
USB charging cables are commonly used to recharge devices like smartphones, tablets, and digital cameras. Because USB charging cables are available in various lengths and thicknesses, they can be helpful for all devices.
 2. Mini USB power cord
Small devices like smartphones and tablets may be charged rapidly and effectively using micro USB charging ports. Among the many colors and styles available, you may find a micro-USB charger that perfectly matches your device.
 3. Lightning cord for charging
The Lightning cord is the most recent charging wire for iOS and Mac devices. They handle higher power levels and are significantly faster than standard USB cords. You'll need a USB A to Lightning cable if you have an older Mac or iOS device that doesn't support USB C.
These power cords connect to Apple devices' Lightning ports and charge rapidly. With Apple's wide range of lightning chargers, pick the one that best satisfies your needs.
How to choose a Charging Cable
When you're out and about, keeping a cord handy helps maintain your phone in good working order and keep you connected. Since not all cables are created equally, you must pick one that suits your needs. While choosing a charging wire, keep the following things in mind:
-Some electronic devices, such as tablets and phones, need a regular micro USB cord. Others require a long USB cord, such as laptops and game consoles. Make sure you have the proper cable before heading to the store.
-Also, consider the length of the rope. Issues may arise if a short, stubby cord cannot reach far enough from an outlet.
While selecting the best charging cord, it is essential to consider your device's power needs and the socket type device's compatibility with USB-C; you will need a USB-C to USB-A charging cable. Moreover, multi-port chargers are now readily accessible, enabling you to set up several gadgets simultaneously.
Before choosing a charging cord, carefully review the product specifications to determine how much power your device needs and whether the line has an international adaptor.
Conclusion
Like most people, you probably have a few favorite devices and chargers you use for both work and play. So what happens if your charger is broken? What if you need a backup in case of an emergency? Fortunately, you're covered with this guide on picking the best charging cord for your gadget. Whatever type of plug your phone needs—a standard or a more customized one—CableCreation can help you find the perfect line. Start charging, then!
---