What Are the Benefits of A CableCreation USB-C Hub 4k 60 Hz
You can connect your computer to a USB hub to enhance the number of USB ports available. We'll discuss the benefits of CableCreation's USB C hub 4k 60 hz in this article and why you truly need one.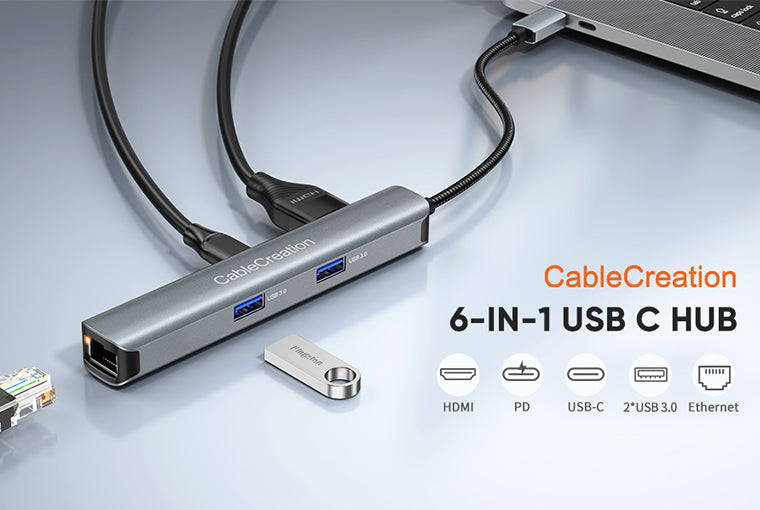 Why Would You Require a Multiport Hub?
If you find that you need more ports than your computer can provide, you may need a multiport hub. You can connect multiple USB devices to a single computer port using a multiport USB hub. This is useful if you wish to connect many devices to one computer or need to use several USB devices at once.
Benefits of USB-C hub 4k 60 Hz
USB-C hub is a new type of connector that has been on the market for quite some time now. It is mainly used for data and charging purposes. USB-C hub was created to replace the traditional USB connectors. The main advantage of a USB-C hub is its speed and compatibility.
The first benefit of using a USB-C hub is its speed. This means it can transfer data faster than any other connector. It also supports resolutions, making it perfect for making needed high-quality images or videos.
Another advantage of using a USB-C hub over regular ones is that it supports more devices at once. This means you can connect more devices to your computer without worrying about them being limited by the number of ports available on your laptop. Additionally, because USB-C hubs can support up to 60Hz video output, you can connect 4K displays without any issues.
Conclusion
Purchasing a multiport hub can be a good decision if you need more USB ports. They are cheaply priced and might save your life when you need to connect multiple devices at once. They are incredibly portable and light. So, if you suddenly need more ports, don't be scared to purchase a multiport hub from CableCreation.
---