USB-C Multi Adapter: What It Is And Why You Need One
If you're wondering what a USB-C Multi Adapter is, then this blog is for you! The USB-C Multiport Adapter is a device that can transfer data between devices with a USB-C port and charge them at the same time. You just plug it into your computer's USB-C port and it turns into a powerful charger that can charge two devices simultaneously.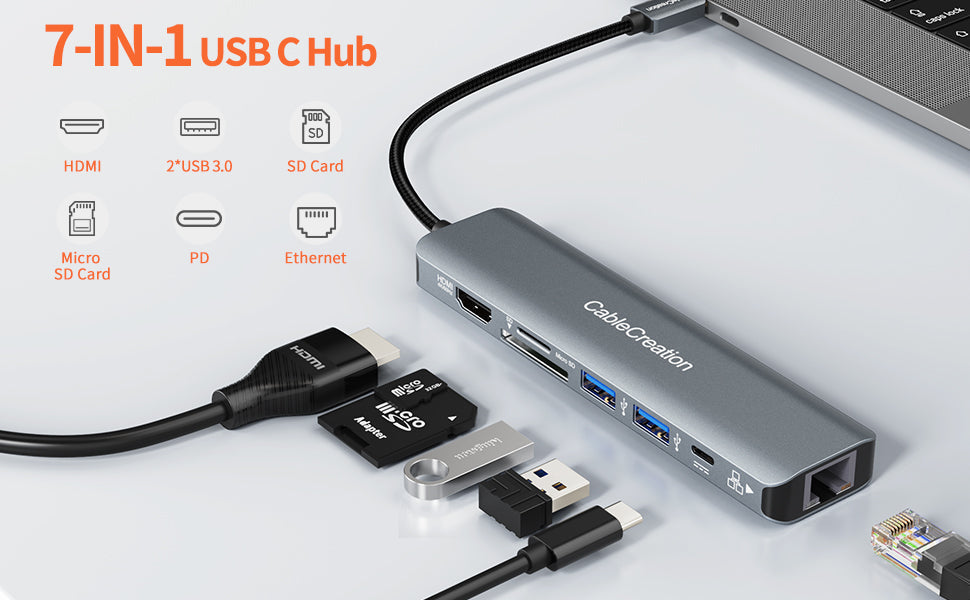 What Is USB-C Multi Adapter
A USB-C Multi Adapter is a type of USB-C adapter that allows you to connect multiple devices, such as laptops, tablets, and phones, to a single USB-C port.
Why You Need One
If you're an Apple user, you've probably heard of the new USB-C port. This new type of port is becoming more and more popular in devices because it's reversible, has more bandwidth, and can charge your device while it's connected. If you're looking to buy a new laptop or smartphone that has a USB-C port, you'll need to make sure that it comes with a USB-C multi adapter.
If you frequently use multiple devices, or want to use your laptop or tablet at home and work, a USB-C Multi Adapter can be a lifesaver. With just one adapter, you can connect up to three different devices to your computer. Additionally, if you own a new laptop or tablet that supports USB-C, using a USB-C Multi Adapter will enable you to connect those devices without having to purchase additional accessories.
What Can It Do For You?
Easier charging: While many newer laptops now include support for fast charging via USB-C, there may be occasions where you need to charge your device using an older or less powerful charger. With a USB-C multi adapter in tow, you can use any standard charger to do the job.
Creates one single "USB Type C" port: Having one port that works with both types of cables means that you no longer have to worry about carrying multiple chargers or adapters around with you. Just toss the multi adapter in your bag and hit the road!
Conclusion
USB-C is the new universal connector, and as such, you're going to want to make sure your devices are compatible. In this article, we'll take a look at what USB-C multi adapters are and why you might need one. We'll also give you some tips on how to choose the perfect one for your needs. So whether you're looking to connect multiple devices or just need an extra adapter for your work laptop, be sure to check out CableCreation's selection of USB-C multi adapters!
---