Oculus Quest Cable: Why Should You Need It
Oculus Quest 2 is the latest addition to the Oculus family of VR headsets. It has many features found in more expensive headsets, but it's also much more affordable. So if you have an Oculus Quest 2 and are looking for a link cable, you're in luck! In this article, we'll discuss the best link cables for Oculus Quest 2 based on our experience and research.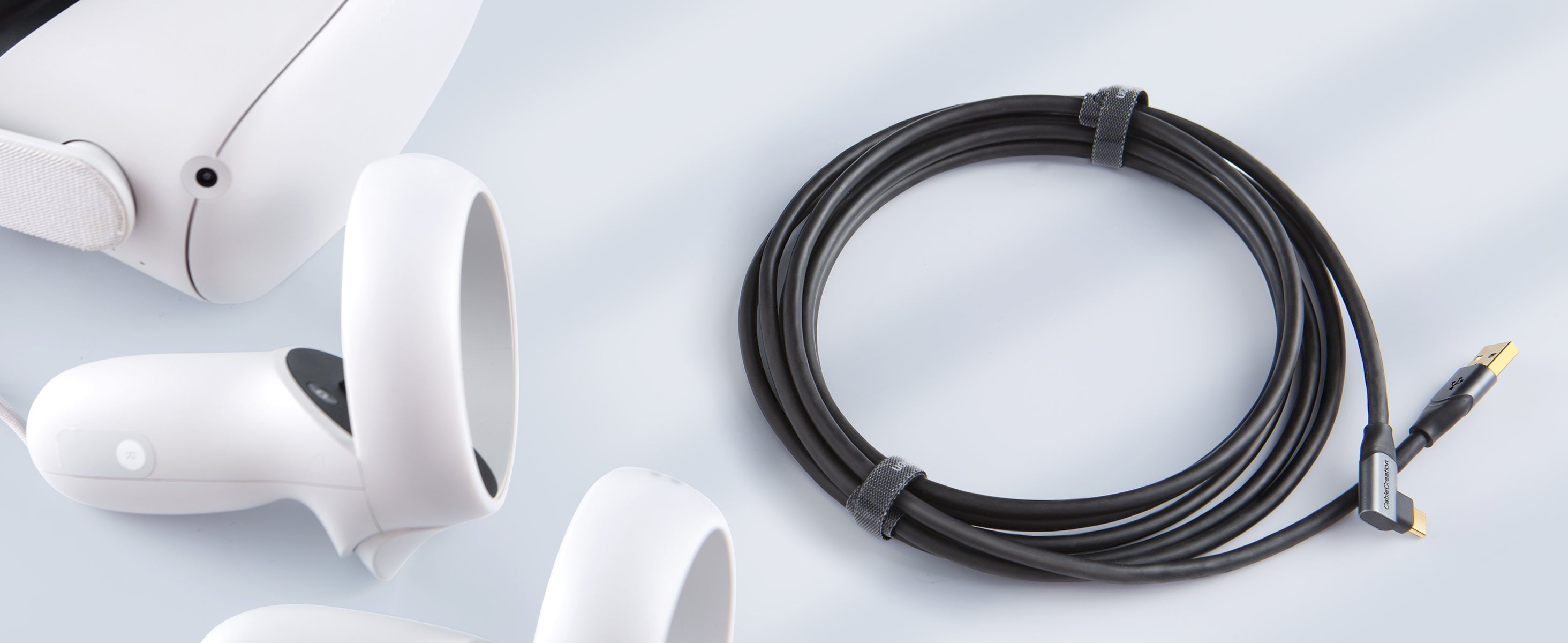 What is a link cable?
A VR link cable is a cable that links your Oculus Quest controller to the computer or console you're using to play games. Getting a good link cable is important because it helps you move around in VR and control your game. Cables can be expensive, so it's worth looking for one that will last and work well. CableCreation has some of the best link cables on the market, so don't hesitate to check them out!
Why should I utilize Oculus Quest Cables?
If you want a more immersive VR experience, consider combining a wire loop headset with an oculus quest. This headset encloses your eyes and blocks all outside distractions, giving you a more genuine impression of virtual reality. In addition, you can enjoy your VR games and experiences since the wire loop headset provides higher audio quality than the regular headset included with the Oculus quest.
This cable connects the oculus quest's HD video and audio output to a TV or monitor. When you wish to play games on a wider screen or show others your VR experience, it is advised to use the Oculus Quest.
CableCreation Link Cables for Oculus Quest 2
CableCreation offers the best link cables for your Oculus Quest. We have both USB and HDMI cables so that you can find the right cable for your needs. Our cables are high-quality and designed to work with the Oculus Quest 2.
Our HDMI cables are perfect if you want to use your Oculus Quest 2 with a gaming console or PC. They come with a 3- or 5-foot long cable, which is useful if you connect your Oculus Quest 2 to a large display like a TV or monitor.
Our cables are made of high-quality materials; they work with the Oculus Quest 2. We also offer a lifetime warranty on all our products, so you can be sure you get the best possible link cable for your device.
Conclusion
The Oculus quest cable perfectly keeps your Oculus quest 2.0, Nintendo Switch, iMac Pro, and other devices functional and long-lasting. Get in touch with CableCreation right away if you require one.
---