How to Get Fantastic VR Experiences: VR Link Cable
You may be familiar with VR headsets and spectacles, but are you familiar with VR cables? A VR link cable links your PC or laptop to your virtual reality headset, which is a rather easy solution. In this blog, we'll discuss everything you need to know about these cables, including their definition and advantages.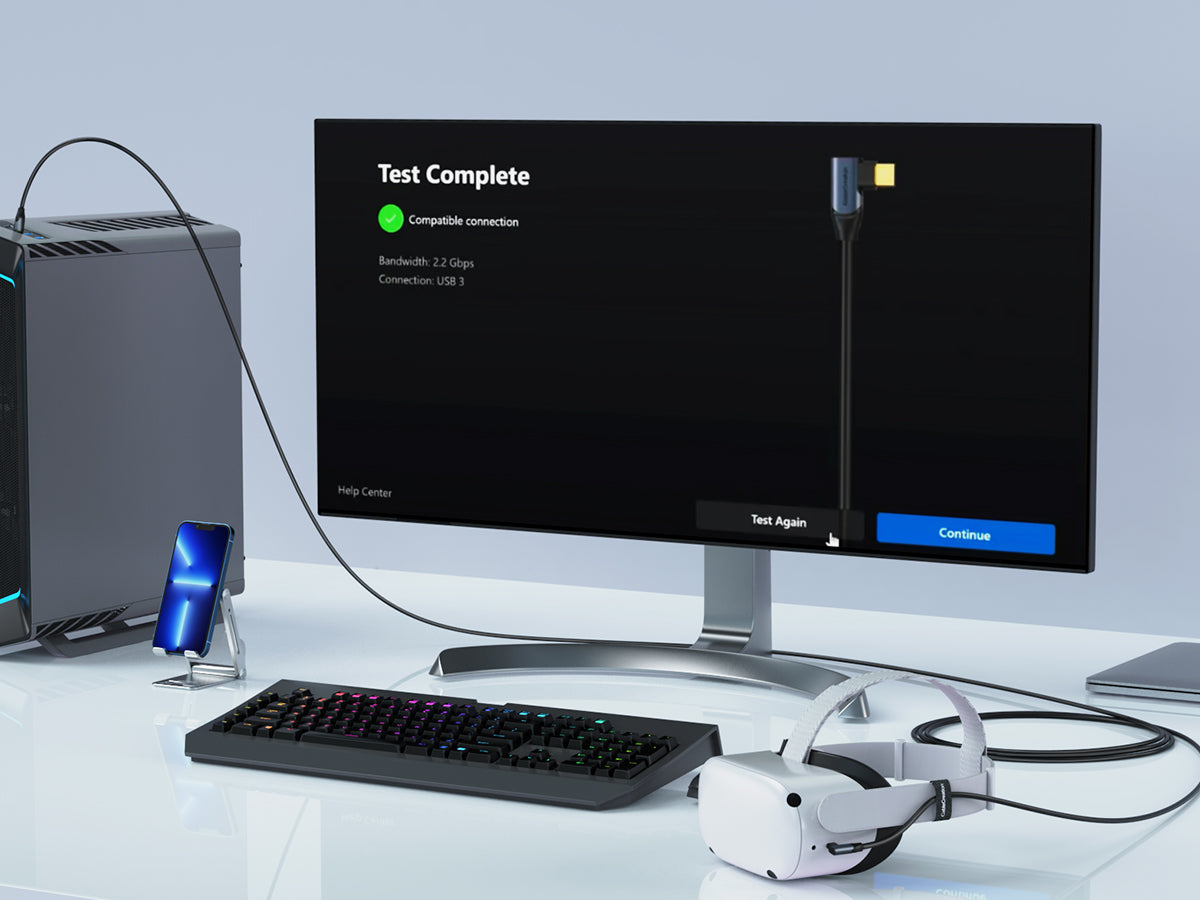 What is a VR link cable?
The VR connection cable connects your PC to your VR headset. You can use your computer to view and interact with VR content in this way.
A VR link cable connects two devices. It is commonly used to connect a computer to a printer but can also connect to other devices. Male and female connectors are often found on opposite ends of cables.
The VR connection cable links the virtual reality headset to the computer. It enables you to utilize the headset with VR applications and games by connecting it to your computer. With the help of the VR connection cable, you can also connect the headset to other gadgets like a TV or projector to view your VR content on a bigger screen.
The advantages of a VR cable
A VR link cable is a tool that connects your devices to a virtual reality headset. Thanks to this, you can use your computer or other devices to see and interact with virtual reality content. You can experience virtual reality without visiting an expert to hear and see what is happening in the virtual world's VR arcade. Second, the VR cable offers top-notch audio and visual signals so you may have a realistic experience. Finally, the VR cable is really simple to set up and operate, allowing you to immediately begin enjoying virtual reality material.
Conclusion
A VR cable is an excellent way to connect your PC and VR headset for a more seamless and immersive experience. Even though some setup may be required, once everything is in place, you can easily enjoy your favorite VR experiences and games. Visit CableCreation's official website if you're searching for the ideal way to link your PC to a VR headset.
---