How The USB C To HDMI 4k Connector Is Taking TV Out Of The Box
If you're looking to upgrade your TV, now is the time. With 4K TVs becoming more and more affordable, it's easier than ever to turn your entertainment space into a high-tech marvel. The only thing that might stop you from making this change is having to lug an old-school HDMI cord around with you to access all of your content. Read on to find out how the USB C to HDMI 4k connector is taking TV out of the box!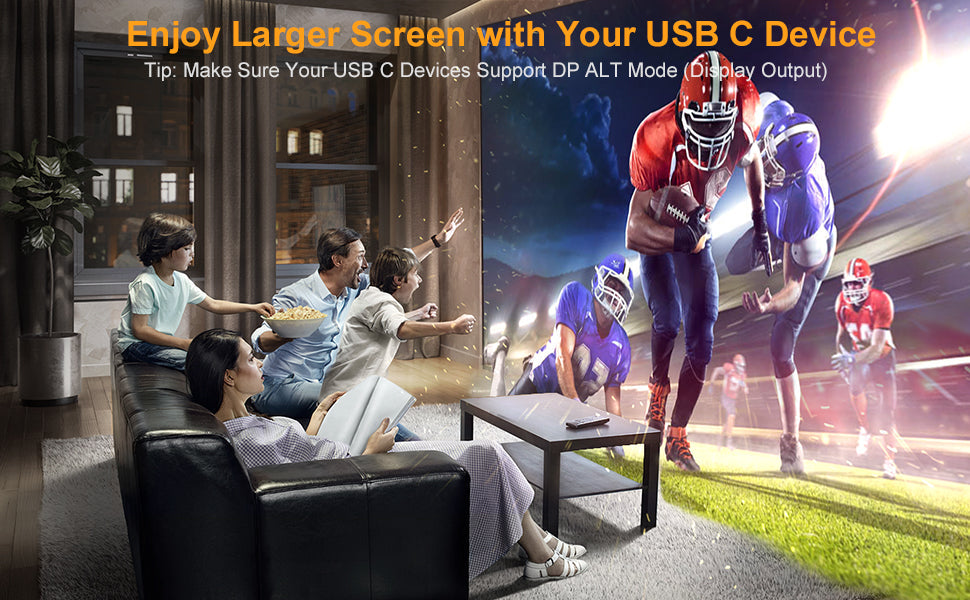 What is the USB C To HDMI 4k Connector?
The USBC To HDMI 4k Connector is taking TV out of the box. This new connector allows you to connect your television to a high-definition monitor or projector. It also supports 3D content and 4K resolution. The connector is compatible with many devices, including laptops, tablets, gaming consoles, and streaming devices.
What are its benefits?
The USB C to HDMI 4k Connector is taking TV out of the box. With this connector, you can connect your USB C enabled device to your HDTV for easy access to all your content. Not only does this allow you to watch content from your USB C device on your HDTV, but it also allows you to use your HDTV as a second screen while working on other tasks. Additionally, this connector allows you to easily share content with friends and family members who have TVs that are not compatible with USB C.
How does it work?
The USB C to HDMI connector is quickly becoming the standard way to connect your TV to your computer. The connector is reversible, so it works with both Macs and PCs. Just plug it into the USB port on your computer and plug the HDMI cable into the TV. There's no more need for an extra box or adapter.
The USB C to HDMI connector also supports 4K resolution, so you can watch high definition content on your TV. You can even use the connector to power your TV, so you don't have to worry about batteries anymore.
Conclusion
TV is no longer confined to the living room or bedroom. Thanks to the recent developments in technology, you can now enjoy your favorite shows and movies on any device that has an internet connection, including your laptop, phone, and even a TV. However, if you want to take advantage of all the benefits that streaming TV offers (like not having to deal with commercials), you will need a compatible HDMI adapter. Fortunately, in CableCreation, there are many options available, so it's easy to find one that fits your needs.
---