How MFI Certified Lightning Cable Can Be The Best Choice For Your iPhone
When you are looking for a new MFI Certified Lightning Cable, you want the best quality that you can find. There are many different options out there to choose from, and it can be hard to decide which one is the best fit for your iPhone. Check out this blog article for some great advice on how to easily pick out a MFI Certified Lightning Cable!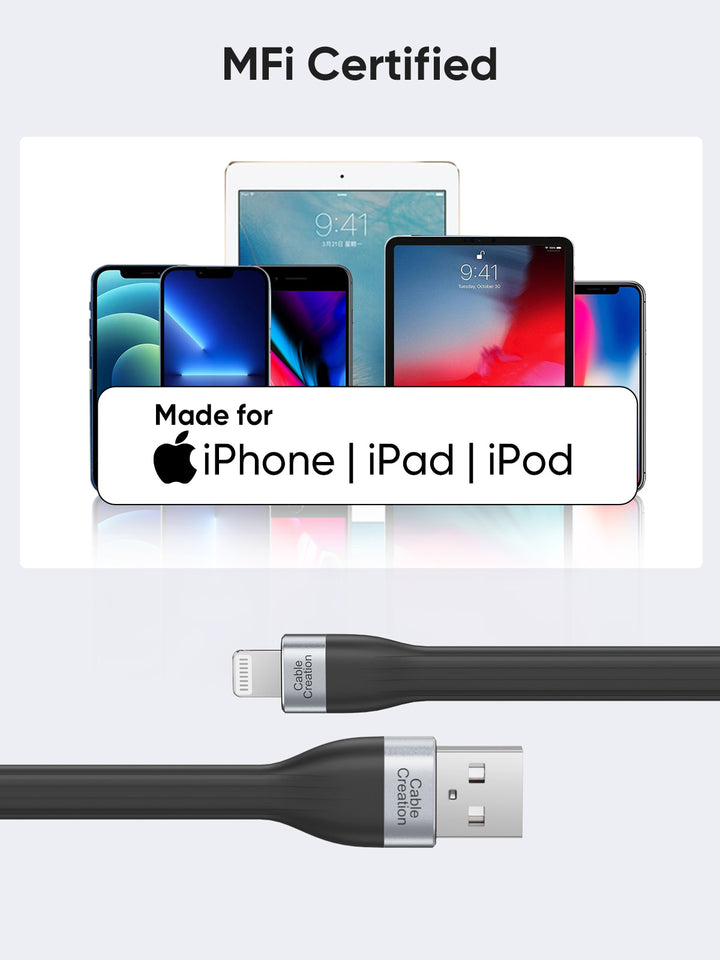 How M
FI
Lightning Cable Can be the Best Choice for Your
iPhone?
MFI certified lightning cables are the best option for your iPhone. They are designed to work with Apple and other MFI certified devices. These cables provide a superior connection and charging experience. They also have a thick, durable cable that is resistant to fraying.
MFI, or Made for iPhone/iPod/iPad, certification is Apple's stamp of approval for accessories that work with its devices. When you see the MFI logo on a product, it means that the accessory has been designed specifically for use with Apple devices and has been certified by the company.
Lightning cables are one of the most popular accessories for iPhone and iPad users, and there are a lot of options to choose from. But not all lightning cables are created equal. Some are cheaper knockoffs that don't work as well or last as long as the real thing.
So how can you be sure you're getting a quality Lightning cable? Look for the MFI logo. MFI-certified lightning cables are made to strict standards and undergo rigorous testing by Apple. They're also backed by Apple's warranty, so you know you're getting a quality product.
If you're looking for the best possible experience with your iPhone or iPad, go with an MFi-certified lightning cable. You'll be glad you did.
What is the Difference Between M
FI
 Certified Lighting and Non-M
FI
?
MFI certified lightning cables offer a higher standard of quality for your iPhone. MFI certification is a program that tests and approves products for use with Apple products. This means that the cable is designed to work with specific Apple devices, which makes it more reliable and likely to last longer than other cables.
Non certified cable charging may cause safety problems. MFI certified lightning cable is suitable for charging. When the voltage output is abnormal, it will be cut off immediately to ensure safety. If we do not purchase MFI certified lightning cable in normal times, there is a danger in theory 
Conclusion
If you're anything like me, you always have your IPhone with you and are constantly charging it up. But what if I told you that there was a better way to charge your IPhone? One that not only saves you time but also protects your device from damaging electrical surges? MFI certified lightning cables are the best choice for anyone looking to charge their IPhone safely and without any risk. So next time you're in the market for a new charger, make sure to check out CableCreation's selection of MFI certified lightning cables!
---