How does VR Wire increase the enjoyment of PC-VR games
This article breaks down how does vr link cable increase the enjoyment of PC-VR games.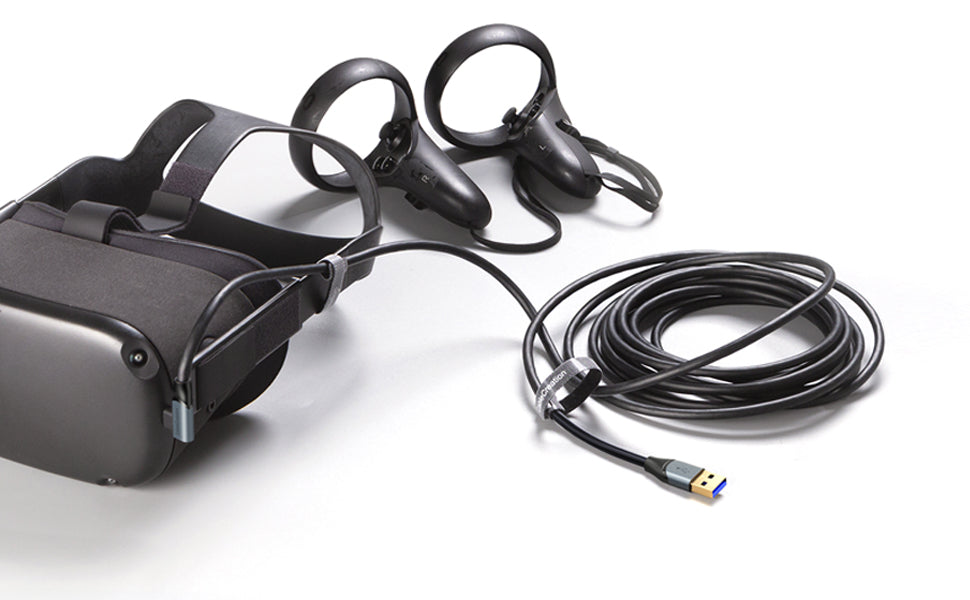 What is a VR Link Cable?
USB 3.1 to Type C Link Cable is a link cable for oculus quest 2, USB C Cable Fast Charging 3A, USB 3.1 Gen1 5Gbps, Compatible with Quest 2 VR Headset, Galaxy S21 S20 Note20, Pixel 4 3 XL, iPad Pro 2020, LG V20.
Why should you buy a vr link cable?
High Transfer Speed: VR Link cable works perfectly for fast data sync at 5Gbps and quick charge at 3A current. This upgraded version of Type C Link Cable was designed to improve the transfer speed and stability that provide a better experience.
Fast charge speed: The built-in Super Conductivity copper wires enable a secure 3A output to charge your device, Incredibly charge you phone from 0 to 90% in 1 hour.
Wide Compatibility: Connects a host based USB 3.0 PC, Mac or laptop to a USB-C device such as the popular Oculus Quest / Quest 2 VR headset, Nintendo Switch, iMac Pro, MacBook Pro 13", USB-C tablets and smartphones like Pixel 4 /3 / 2/ XL, Galaxy S21 Ultra / S20 /S10 / S9, HTC 10, Chromebook Pixel, OnePlus 7 /8, and other USB-C devices.
How to use a vr link cable?
Chooset the appropriate cable according to the computer specifications.
Make sure your Oculus software version is up to date on both your PC and Quest.
Choose the right size for your appliance: The 10 foot (3 m) VR cable provides the best and comfortable experience, and the 16 foot (5 m) Link VR cable for Meta Quest or Quest 2 allows you the freedom to interact with the environment while playing the game.
Conclusion
So whether you're looking for an easy way to keep using old content or want to explore new VR worlds without investing in hardware, a CableCreation vr link cable is definitely worth checking out!
---