How CableCreation's Portable Phone Holders Can Help You?
Are you tired of constantly dropping your phone and dealing with the consequences of a cracked screen? Look no further than CableCreation's portable phone holders! These ingenious devices keep your phone securely in place, no matter where or what you're doing. Say goodbye to the stress and expense of replacing your damaged device, and say hello to peace of mind with CableCreation. Keep reading to discover how these handy accessories can revolutionize how you use your phone on the go.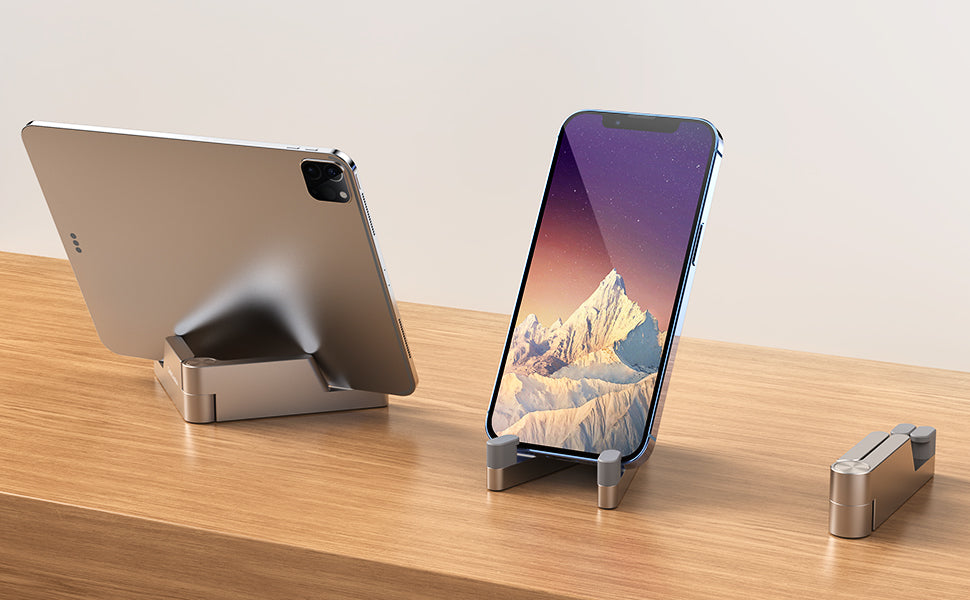 What are CableCreation's portable phone holders?
For those who frequently drop their phone, CableCreation has the perfect solution - our portable phone holders. Our holders are lightweight and compact, making them easy to carry wherever you go. Plus, they come in various colors and designs to match your personality. Whether you're looking for a primary holder that holds your phone, or something more stylish and eye-catching, we've got you covered. Plus, our holders are affordable and easy to use - so there's no reason not to try one!
Why you should use them
CableCreation's Portable Phone Holders are the perfect solution for people who frequently need to take their devices with them when they're on the go. They provide a secure way to keep your phone safe and easy to access, whether at home or in the office. Our portable phone holders are made from high-quality materials that protect your device from scratches and other damage. Our holders come with adjustable straps to perfectly fit any device. Whether you're looking for a holder for your iPhone or Android phone, we have the ideal option.
What to consider when buying a cable holder
When it comes to securing your smartphone, a few different options are available. Some prefer a cable holder, while others find a case provides more protection. It's essential to make the right choice depending on your needs and preferences.
CableCreation offers a variety of portable phone holders to fit most devices. The holders can be attached to furniture or desks with magnets or worn like a necklace. The holders come in different colors and designs to suit your style.
Some things you should consider when buying a cable holder include:
-The size of your device: CableCreation offers holders for small and large devices.
-The type of device: There are holders for iPhones, Samsung Galaxy phones, tablets, and other smartphones.
-Your preferences: You may want an adjustable holder that attaches directly to the device.
-The price: CableCreation offers affordable and more expensive options.
Conclusion
You tend to lose your phone constantly if you're anything like me. Whether falling out of your pocket or getting caught in something after you've accidentally dropped it, my phone always ends up somewhere unfortunate. But with CableCreation's portable phone holders, that won't be a problem anymore. Our holders are made from durable material that can hold even the heaviest devices and prevent them from being damaged or lost altogether. And because our holders are removable, you can take them wherever you go.
---