High-Quality USB C Hub 4K 60 Hz: What CableCreation Provide
CableCreation is here to help, whether you need to upgrade your present hub or seek one with more ports than the one you currently own. Let's look at USB C hub 4k 60 hz from CableCreation.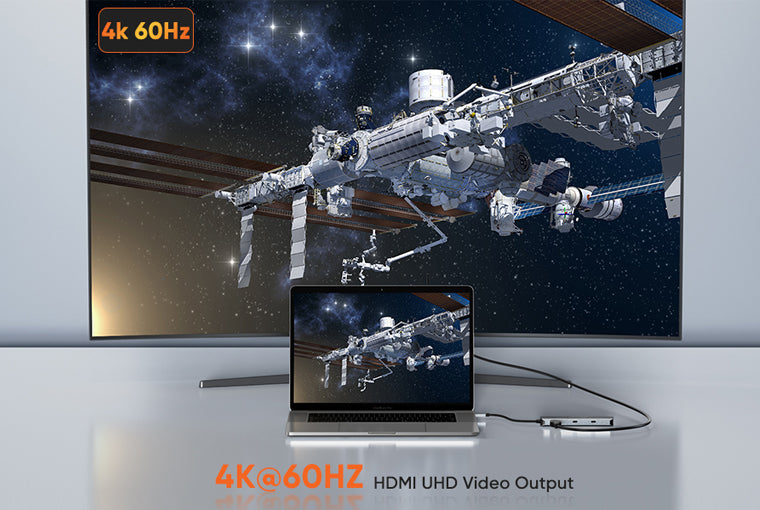 What is a Multi-port Hub?
A multi-port hub enable the connection of numerous devices to one another. This can be useful if you need to connect numerous devices simultaneously or if you wish to link a variety of devices together. Additionally, a multi-port hub enables higher data transmission rates than possible with direct connections between each device and the computer.
Reasons why you should purchase the USB c hub 4k 60 Hz adapter from CableCreation
If you're in the market for a USB-C hub, the 4K 60 Hz Adapter is worth your consideration. Here are four reasons why:
    1. Its compatibility with a wide range of devices.
The 4K 60 Hz Adapter is compatible with many devices, including MacBooks, Windows laptops, and more. You can use it with any USB-C device that supports USB 3.1 Gen 1 or Gen 2 speeds.
    2. Its high-speed performance.
The 4K 60 Hz Adapter offers exceptionally high-speed performance at 4K resolution. That's enough bandwidth to transfer large files or stream videos without lag or interruption.
    3. Its compact design makes it easy to take wherever you go.
The 4K 60 Hz Adapter is compact and lightweight, making it easy to take with you wherever you go. You can even use it as an extra cable extension for your laptop if you need additional bandwidth for charging or streaming devices.
Conclusion
If you're looking to buy a USB C Hub, the 4K 60Hz Adapter is worth your penny. It will allow you to connect your devices at 4K resolution and 60Hz refresh rate, which is important if you want to watch movies or play games on a high-end monitor. Not only that, but it also comes with 2 ports for charging your devices simultaneously. So if you're in the market for a USB C Hub, CableCreation should be at the top of your list!
---