Do You Need A USB Type-C To HDMI Cable?
While you may not have to worry about getting a USB Type C to HDMI cable for your computer or laptop, if you're thinking about updating your TV with a new one, it's worth considering. This blog article presents the pros and cons of this particular kind of cable so that you can make an informed decision before purchasing one.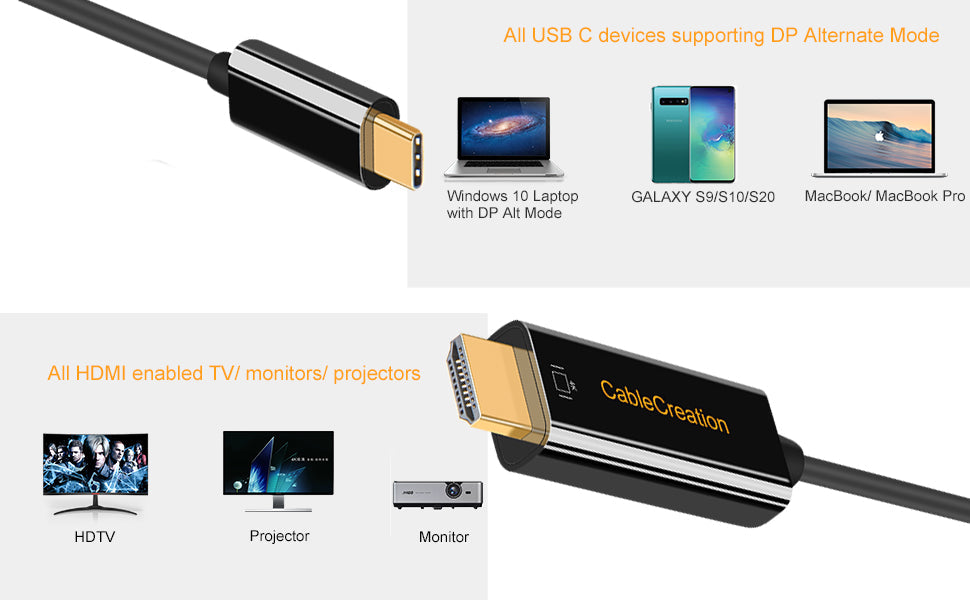 Why do you need a USB Type-C to HDMI Cable?
If you're looking to connect your laptop or desktop computer to a high-definition display, you'll need a USB Type-C to HDMI cable. This cable is reversible and uses the latest USB Type-C connector. It's also thinner and faster than traditional HDMI cables. So, not only will it save you time when setting up your system, but it will also look sleeker and more modern.
What Is The Best Type of Cable For Your Device?
If you're looking for the best type of cable for your device, there are a few things to consider. The main thing to keep in mind is the resolution and frame rate that you need. For example, if you have a 4K display, you'll want to get a cable with a high resolution so that the image looks smooth. If you're using a 1080p display, you won't need as high of a resolution since the image will be smoother at that size.
Another thing to think about is the frame rate. Most televisions don't support higher frame rates than 30fps, so if you're looking to use an HDMI cable with a gaming console or other device that can support higher frame rates, make sure to get one that supports those speeds.
The final thing to consider is how wide the bandwidth of the cable is. Most devices only require cables with 2160p resolution or lower, but some TVs do support 4096x2160 resolutions. Make sure to get a cable that has enough bandwidth for your needs.
Conclusion
USB-C is the future! If you're looking to connect your new laptop or tablet to an external display, a CableCreation USB Type-C to HDMI cable is likely your best bet. Not only are they reversible, but they also offer increased speeds and improved video quality. Make sure to check out CableCreation of USB Type-C to HDMI cables and choose the perfect one for your needs.
---