CableCreation: Who Offers High-Resolution Link Cables For Your Oculus Quest 2
Are you looking to improve your Oculus Quest 2 gaming experience? CableCreation has you covered! We offer high-resolution link cables for oculus quest 2 that dramatically improve your game's clarity and image quality. With these cables, you'll get the most out of your virtual reality experiences. So what are you waiting for? Shop now!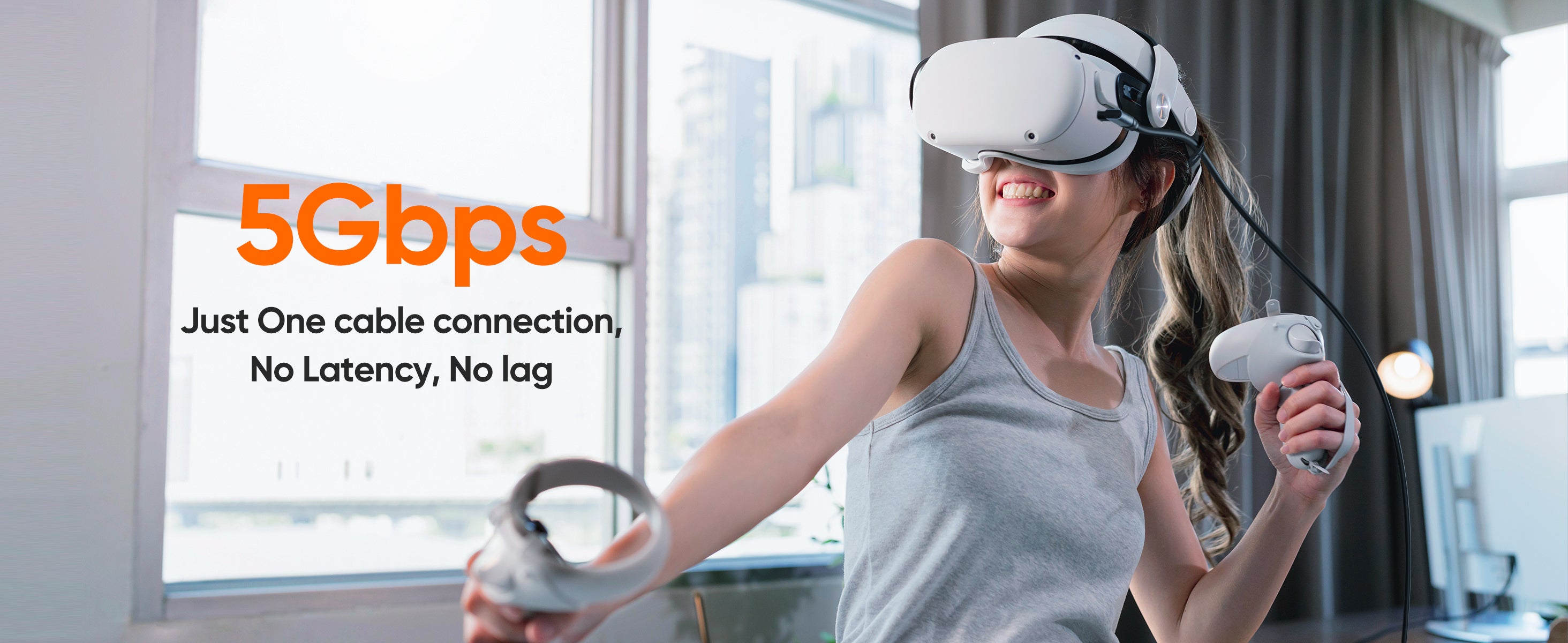 CableCreation's link cables for oculus quest 2
If you are looking for the best link cables for your Oculus Quest, CableCreation has you covered. We have various cables to choose from, so you can find the perfect one for your needs.
Our cables are made with high-quality materials and craftsmanship, ensuring they will last longer and provide great performance. We also offer a lifetime warranty on all our products, so you can be sure that you're getting the best possible service.
Benefits of a link cable for oculus quest 2
A link cable is an important equipment if you want to use your Oculus Quest in high resolution. It allows you to connect your Oculus Quest to another device, such as a monitor, to view the game in its full glory.
One of the benefits of using a link cable is that it will improve image quality. This is because it creates an extra connection between the two devices, which means that the data traveling between them is transmitted more effectively. This leads to a better image, which is especially noticeable when playing games in VR.
Oculus Quest 2 is a great device for gaming and streaming, but it cannot be easy to move around because of the cable connection. CableCreation offers high-resolution link cables that make it easy to move around and play games. These cables are compatible with Oculus Quest 2 and other devices that have a USB-C port. They offer a smooth connection and reduced lag, making games faster and more enjoyable.
Conclusion
If you're looking for a high-resolution cable to connect your Oculus Quest 2 to your computer, CableCreation has the perfect option for you. With cables that provide up to 4K resolutions at 60 frames per second, you'll experience all of the amazing games and experiences that the Oculus Quest 2 offers in brilliant detail. Make sure you take advantage of our exclusive deals and find the best cable for your needs today!
---